First, I'll like to thank
Xears
for the samples. From the old brand of Playaz to the current Xears, the same German company which is the first to bring the concept of bang-for-the-buck IEM to Europe a few years ago now commands a group of loyal fans and happy customers of its own. Here I will review 4 of their more popular models: The Resonance Black Edition (MSRP US$50), Turbo Devices TD III PRO Blackwood (MSRP US$115), Powerball PB120 Black Edition (MSRP US$34) and Revolution Series XR120PRO II (MSRP US$57).
SPEC
There really isn't any solid spec been published about all 4 models (or any of Xears). Quick measurements on the multimeter show that they are about 32ohm. The listen frequency response is 6~28kHz and well over 120dB of sensitivity. Basically, all 4 models belong to the easy-to-drive category of IEM.
Packaging, Accessories and Build Quality
Packaging is, well, there is no packaging. The company started its early days on eBay and really aimed to minimize any packaging that will incur shipping cost. So basically all you will get is the IEM itself and the accessories in an envelope shipped from Germany. Accessories are pretty generic too, but not lacking – there are three pairs of different sized single flange eartips, a pair of bi-flanges eartips, a pair of dense foam tips and a soft pouch. The single flanges are a bit too soft for my taste and you probably will want to have some aftermarket single flanges for replacement.
Build quality is rather decent but not something to write home about. A few things that worth noting: The cable is a bit springy and plasticy but surprisingly low in microphonics and memory effect. It would have been better if there is a cable slider / chin guide (which is missing from all models) and make it easier to wear the IEM over-the-ear. Most of the strain relief are also too rigid and don't actually relief much strain. Neither of the models under review is particularly good in isolation - slightly below and close to average at best – good on not very noisy environment.
On individual IEM: The back half of Turbo Devices TD III PRO Blackwood (TD3P for short) housing is made out of wood. It is not the best wooden IEM I have seen (mainly because the black color) but the quality of the housing seems to be solid. It does have a mild driver flex issue, but not annoying enough to be discouraging. At the point of writing this review, the TD III Pro already has a new reversion called the v2. Basically I believe it is largely the same IEM with a new fabric sleeved cable. Resonance Black Edition has aluminum housing but the nozzle looks to be plastic. The problem is that the nozzle dimension is a bit smaller than the standard wide nozzle size, so getting aftermarket eartips is probably an issue. The Revolution Series XR120PRO II has one of the longest nozzles I have ever seen on any wide nozzle IEM but it is not totally a bad thing. I usually use midsized eartips but I can use small sized eartips with the XR120PRO II and still get a comfortable fit. In fact, I rather fancy the smaller eartips with it with a deeper fit, just that you should be aware of it if you have very small ear canal. Another interesting part about XR120PRO II is the cable is asymmetrical (J-cord) and fairly rare these days. Powerball PB120 Black Edition is the lowest level of the batch. The strange thing about PB120 is that the strain reliefs are over an inch long. In fact, I am not even sure if they are strain relief as Xears stated that the silicone tube is used for cable noise (microphonic) reduction. In any case, the microphonics is indeed low on all models, but not dead silence.
Sound Quality
All IEM under review had been given at least 50 hours of burn-in before audition. No major sonic difference is detected.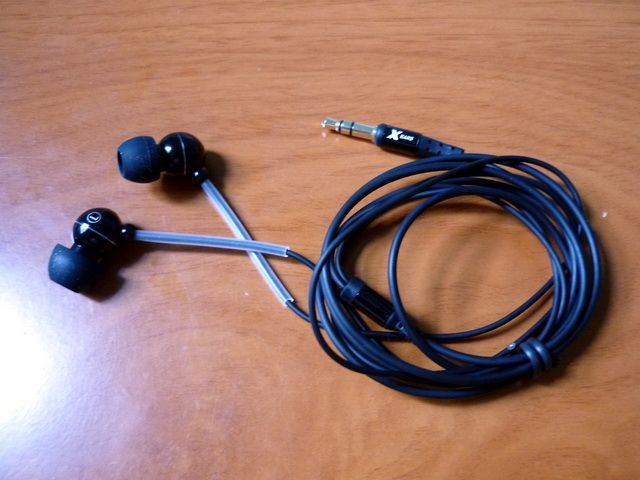 The sound signature of Powerball PB120 Black Edition is mid centric, slow, dark, thick and veil. While the bass and treble do roll off a little at both ends, the actual problem lies in the presentation. It is distanced and laid back, making music sounds like they are blanketed, without any sense of energy and excitement. The mid, though stick out the most, is suffered from the same veil as the rest of the frequency. Because of the thickness, soundstage is below average due to the lack of air. For $34, PB120 is the lowest end sounding as well as cheapest model in this review. However, it is not the worst sounding in the world for the given price. But if we were to compare it to its better sounding siblings in the review, it is obvious that PB120 is really the odd ball as it lacks the lively and immersive house sound that runs in the family. The dark presentation just isn't particularly inviting.
The sound signature of Resonance Black Edition is warm and a little sweet, smooth and a little roll off at both ends. Bass has more than decent quantity, even has some happy (*not excessive) mid-bass hump but fairly well controlled. Though it doesn't go very deep, the overall speed and decent decay make the hump rather enjoyable and not to appear boomy. Mid is overall smooth but has a fainted sense of warm and sweetness. It lacks good texture for vocal or forwardness but keeps just enough detail not to get totally overshadowed by the bass. Treble rolls off a little early just pass 15.5kHz, with enough sparkle to show some micro detail, but still smooth and far from being analytical. Soundstage is decent as the whole presentation isn't particular upfront and the treble is just enough to keep a sense of air. Resonance is warm and sweet while close to being bass dominance. It is also musical and relaxing, making it a good IEM for laid back, late night casual listening without too much bothering into the technical aspect of the music. Being more expensive than the PB120, It is also a noticeable step up and really starts to really compete against the good value IEM around the $60~$80 category.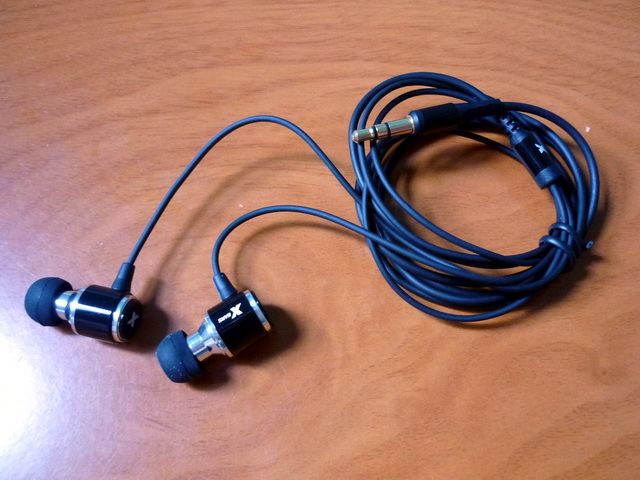 The sound signature of Revolution Series XR120PRO II is mid centric, sweet, just a little smooth and with good detail. Bass gently rolls off from 120Hz or so and reached down to 30Hz, tight and has a decent speed, but only close to / a little above neutral in quantity. Mid is really where XR120PRO II stands out, sweet and only a tad warm while still remain crisp, clean and good in texture. Treble is well extended - crisp, sparkly and compliments the mid well to give good micro detail, though doesn't stand out on its own in the overall presentation. Like Resonance Black Edition, the XR120PRO II is not particular upfront in presentation. It pulls just a tad further away from the listener and yet it is not too distanced to lose the intimacy. It is that small space between the music and the listener that gives it a better than average soundstage and a fainted sense of smoothness without being obviously tamed down. In many ways, XR120PRO II sounds like a warmer HifiMan RE0 with less upper extension. It offers the clarity that is missing from Resonance by trading away the happy mid-bass, technically stronger though not a night and day difference.
The sound signature of Turbo Devices TD III PRO Blackwood resembles that of Resonance - warm and sweet, but cleaner, better extended, more dynamic and livelier. Bass reaches down deep to the 10Hz region with good quantity and quality. Unlike Resonance, which is more mid-bass than anything else, TD III PRO shows proper rumble and decent texture. Not a bass monster per se, but enough to put smile on your average bass seeker. Mid is warm, sweet and full of texture, good in vocal but not overly so to sound like mid dominance. Treble is well extended to 16kHz, just shy of XR120PRO II but still the second best in this review. It is crisp and sparkly, just doesn't sound quite as clean and detail as XR120PRO II and has a tiny bit of edginess in it. If we were to consider the overall presentation however, the treble on TD III PRO is better balanced with the rest of the frequency. Soundstage is better than average and matching that of XR120PRO II. While XR120PRO II offers a more open and specious feeling, TD II PRO is more immersive with better layering and depth. The strength of TD III PRO is in its presentation - lively, rich and fun to listen, easily the best wooden housing IEM I have ever listened.
Verdict
Overall, Xears are no slouch. PB120 might not be the best sounding of its class, it has nothing to be ashamed of in its price bucket either. On the other hand, the Resonance and XR120PRO II are both well priced and put up a good fight in their price range. The much more expensive TD III PRO is another story. It used to be sold at a lower price, but the current MSRP doesn't seem to be very competitive. Hope is not lost though – just go to eBay and you can find different Xears models being sold at fairly random prices (even for the same model with different colors). If you are lucky, you can find one for cheap. Occasionally Xears also releases discounted coupon code to the web, so watch the Head-fi.org IEM forum closely to hunt down those code. Those are where the bargains really are.
With the new lineup (*not covered in the review) just being released not long ago, now a few of the newer Xears' pricing are pushing higher and higher up. While operating in Europe is probably quite costly, I do wish Xears will keep to its root by offering more bang of the bucks IEM in the future. I am sure the fans will love that as well.
Check out
The List
for numeric ranking.
[EDIT]
Right after this review was written, the left side of the TD III Pro went silence with no apparent reason. Further research revealed a few more similar cases posted in the forum and seem to indicate an issue with the left driver. I am not sure if bad driver is indeed an issue or just a lemon, but Xears had stepped up to replace those few pairs of IEM with the cutoff issue. Since my pair is a sample (and the review has been written), I don't want to ask for a new pair. Xears appeals to have learned about the issue and claimed to have improved the build quality on the new TD III Pro v2. Nevertheless, I am a little disappointed.