First, I'll like to thank
Spider Cable
for the sample. Spider Cable is a relatively small company in the mighty competitive cable market, but they don't intend to stop at just the cable market. As their first IEM, realvoice is special in the way that it is intentionally tuned to maximize vocal performance, or should I say, to capture the emotion in the singer's voice. Costing only about US$90, this unique IEM has became one of my favorite in the sub-$100 category.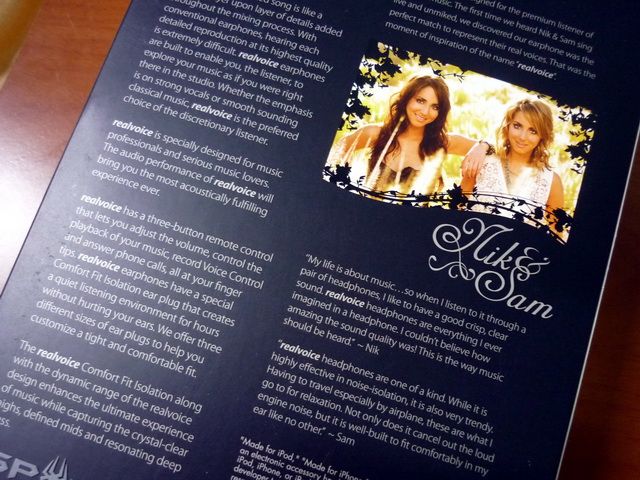 Spec
Driver: Dynamic Driver 12.5mm
Impedance: 18 ohms
Frequency Response: 5Hz~20000Hz
Sensitivity: 107dB
Cord Length: 120cm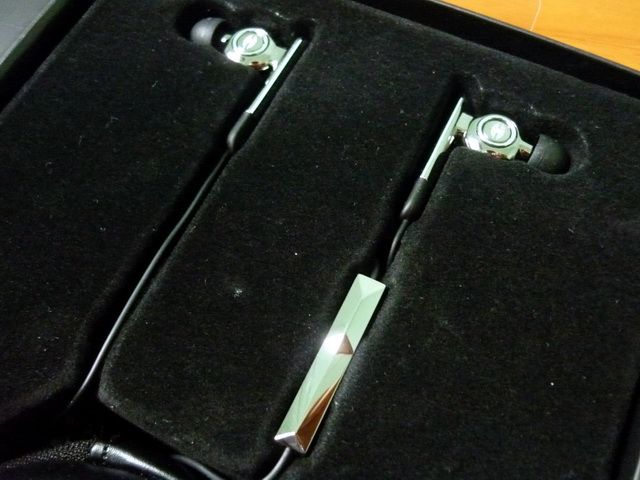 Packaging, Accessories and Build Quality
The IEM comes in a well printed paper box. Nothing very fancy and just a little thin for my taste, but overall up to the task. For accessories, there is a shirt clip, four pairs of single flange eartips (XS, S, M, L), one pair of small'ish bi-flanges eartips, a zipped hard case and a backpack clip to use with the hard case. Overall, the accessories are very well made. For those who have the older package, you might only have three pair of single flange eartips in the package (mainly the XS, S, and L). You can email Spider for extra free pair of middle side eartips. While the eartips are decent, I rather prefer using alternative single flange with a wider nozzle opening (i.e. MEElec single flange) to improve the detail and openness over the stock narrow eartips. Build quality is quite decent, especially on the metal earpieces. It is heavier and larger than other IEM with side mounted transducer in my collection, but it is surprisingly comfortable and doesn't feel awkward in use, just don't run with it. What is less impressive however is the slightly thin cable from the Y-splitter up to the earpiece. It could use a slightly thicker cable and perhaps better strain relief as well. The iPhone / iPod compatible mic+remote has an uncommon design though I find no problem with it. Microphonics is below average. Isolation is quite good. Not the best around but more than enough to handle anything but the noisiest environment.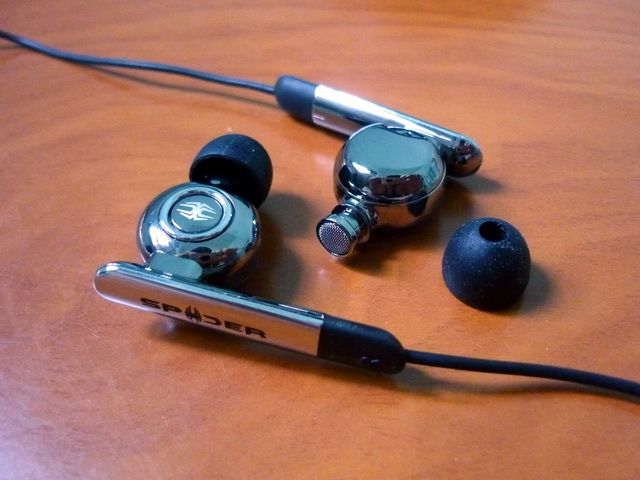 Sound Quality
The IEM had been given at least 50 hours of burn-in before the review. Not major sonic change was detected.
The sound signature of the realvoice is very warm, sweet, relaxing yet not laid back and with a smooth upper end. Bass hits hard and has a full body. It can get slightly boomy at time which results in texture lost, but overall it remains in relatively good control and doesn't become muddy. Mid is the strength of the overall presentation, pairing well with the bass but not overly done. It is warm to almost lush, sweet, intimate, well textured but not excessively up-front. It feels like the singer is right there with you, but not singing into your face or become overly vocal dominance that drowns out the small detail. Treble has sparkle, but small in amount and takes a step back in the overall presentation. It rolls off just a bit too early at 15kHz, but the lower end of the treble is able to maintain just enough micro detail not to feel overly smooth or totally lacking. However, the lack of upper extension translates to the damping of transparency and air. Because of that, soundstage is a little below average, which is not something uncommon for a very vocal centric sound.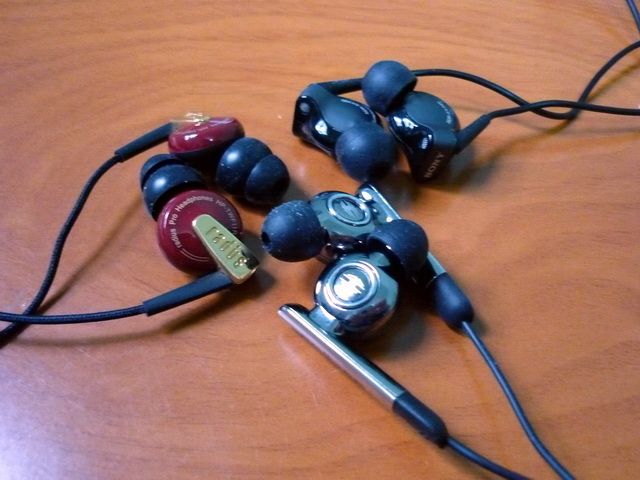 The side-mounted IEM gathering - Spider realvoice, Radius DDM and Sony MDR-EX700.
Coloration is really the key with realvoice. While there are other IEM in the same price range that are technically better (i.e. Sunrise Xcape-IE, a few of the HifiMan), or even a few that also do vocal quite well (Sherwood SE-777, MEElectronics A151), the realvoice is really able to standout on its own by offering a distinct vocal that is relaxing, warm-and-fuzzy to a point of almost euphonic. It is the kind of IEM that wants you to listen to the music instead of listen to the IEM – and realvoice is doing a good job at that.
Verdict
While it might not be one-size-fits-all regarding genre versatility, Spider has made the right decision to make the realvoice shines at what it is good at. Combining good build quality, comfort on the fit and one of the best vocal performances under $100, the realvoice is certainly quite a bargain and an easy recommendation for vocal lovers. With news of a no-mic version going to be released in the near future at an even lower price, I have a feeling that we might have a Sonic Diamond in the making.
Check out
The List
for numeric rating.