Early in the year, I reviewed the
Lear LCM-5
. Though it is excellent sounding, the stock cable does look a little dull. At the time, Lear already announced they will release an upgrade cable for those who want to complete the whole package of sound and look. It has been released a few months ago and it is called the C2. Oh, it is actually quite affordable too.
The wire inside the new cable is actually similar to the stock wire, made out of high purity silver plated OFC. However, there is where the similarity ends. First of all, the new cable has a much better finishing than the old cable. It is made in Tinsel wire fashion to ensure better flexibility as well as durability. So even though it has thicker diameter, it is still softer than the stock cable. The pins connector as well as the 3.5mm plug also look more premier. The new cable comes in two flavors: a normal black version that costs US$60 and a better looking transparent version with US$5 more. To ensure the transparent cable won't suffer the 'oxidation green' effect like most other transparent cable, the wire inside has been treated with an extra layer of anti-oxidation coating which hopefully will keep the cable into best looking condition for years to come.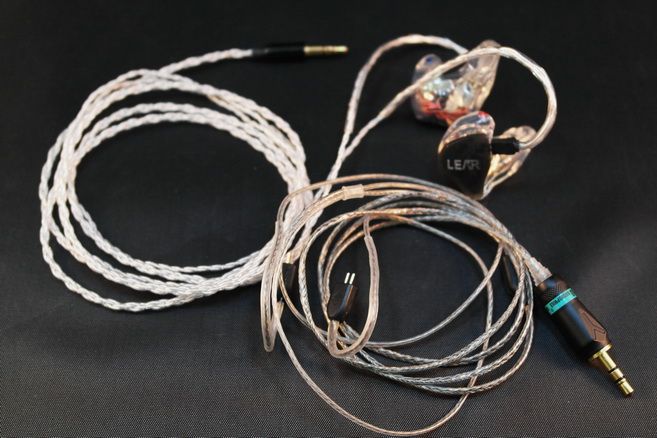 C2 on the left, Apollo on the right.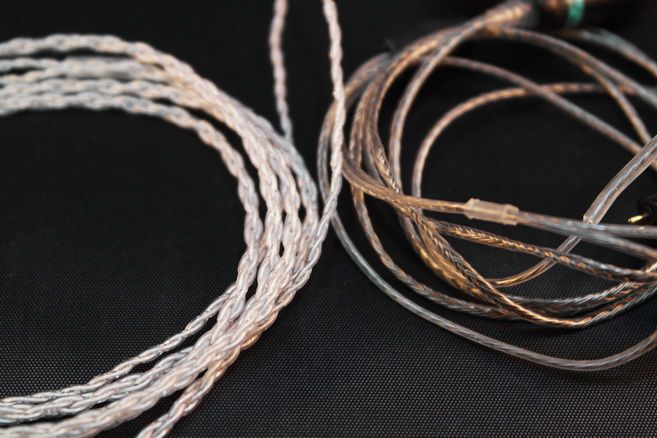 I have been using
Effect Audio Apollo
cable with the LCM-5 for a while now and I am quite satisfied with the pairing. Now I am just as happy with the C2, as it matches the Apollo for build quality and it looks even better. Yes, the C2 doesn't offer a better sound per se, but there is not reason why you won't want your custom IEM to look as good as it can for a mere $65.
Though the C2 has been released, it is not listed on Lear's website yet. You can send them an email for inquiry or mention it when ordering your custom IEM from them. They also accept build-to-order C2 with different connector so you can use it on other IEM as well (*which probably going to cost a bit more). Again, no reason to save $65 when you already spent much more money on your custom. The new C2 is well worth the extra cash.