Effect Studio is a Singapore based company that specializes on hand made IEM cable replacement for all the major brand of universal and custom IEM. You can buy the cable itself (on either
their website
or on
eBay
) and ask them to customize the earpiece plug to fit Westone, Shure, JH Audio, Sennheiser IE8 or UE and there is also a selection of different 3.5mm stereo plug to choose from (some might cost extra). Here we have the US$99 Apollo cable with Shure termination and Yarbo plug and the US$180 Rhea cable with UE termination and Oyaide plug. Both are around 1.15m +/-5cm. You can ask for custom length for extra cost as well.
Apollo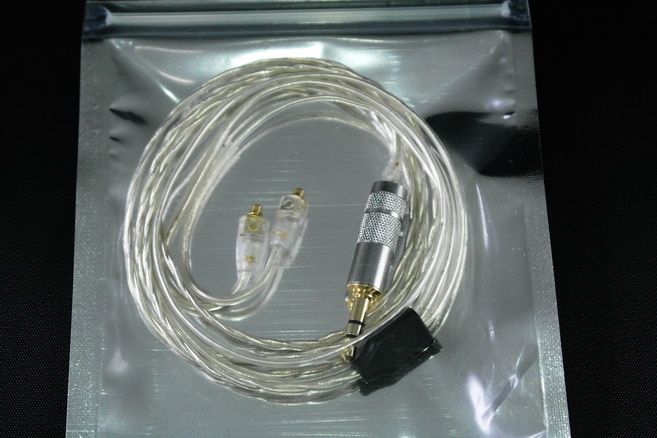 Rhea
Apollo
Build Quality: For something hand built, the overall build quality is quite good. Of course, it isn't nearly as perfect as something from a plastic molding machine but it is far ahead from the early days of DIY cable with ugly and stiff heat shrink. The actual cable itself is surprisingly slim and flexible, almost looks fragile in a way but thankfully it is quite strong in the hand. The transparent sleeve showcases the rather delicate braiding of 8 silver plated 5N OFC wires. Yet because of the slimness of the individual wires, the whole cable is still extremely soft and thin. The pins termination as well as the Y-splitter section are all pre-molded plastic parts glued together to cover up the splitting and solder joints. The Yarbo 3.5mm plug is slightly on the heavy side but rather good in build quality. Inside, the solder joints has been hot glued to improve durability and strain relief is created by layering multiple heat shrink together. Again, not as good looking as actual molded strain relief but it is functional to say the least.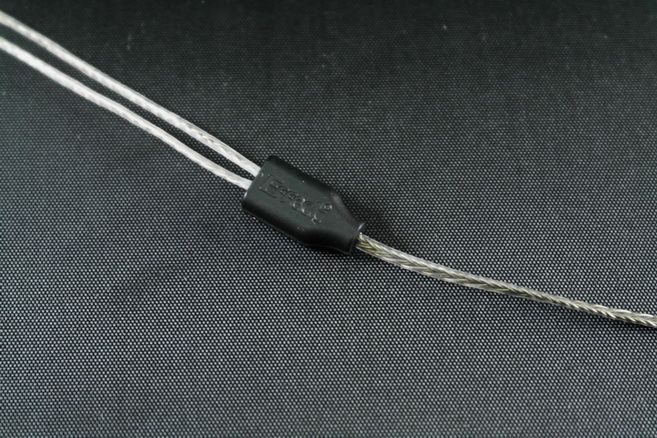 Ergonomics: Instead of memory wire, the ear loops are pre-molded using heat shrink. Due to the great flexibility and thinness of the cable, the overall ergonomics is excellent. Probably one of the best I have even seen among removable cable, stock or custom.
Tangle + Memory Effect: While the cable is soft, it does have a little springiness inside and tends to want to straighten itself instead of trying to curve up even after long storage time inside tight space. So basically it is quite a tangle- and memory-free cable
Microphonics: Fairly low in microphonics, almost as low as the stock UE cable for TF10 and much less than the stock cable on Lear LCM-5.
Overall: The cable itself has good build quality and excellent ergonomics. The price is also pretty good – well worth the asking price in my opinion because it almost disappears during use. I don't think you can ask more than that.
Rhea
Build Quality: Like the Apollo, the build quality of the cable itself is quite good. In fact, the shiny cable looks rather classy. It is stiffer than Apollo because it is a 24 AWG single cored silver plated 7N OFC cable on each side instead of the multi strand wires configuration in Apollo. However, it is not nearly as stiff as a stock Shure cable so that's already a big plus. The Y-splitter is basically the same as the one on Apollo. The termination on this cable is for Shure and it is pre-molded in hard translucent plastic then super-glued together after the soldering, so the build quality is already quite good. The mini plug is the Oyaide 3.5mm mini, and it is essentially one of the best mini plugs you can get in the market now. Again, the internal is hot glued to improve durability and heat shrink is used to create strain relief.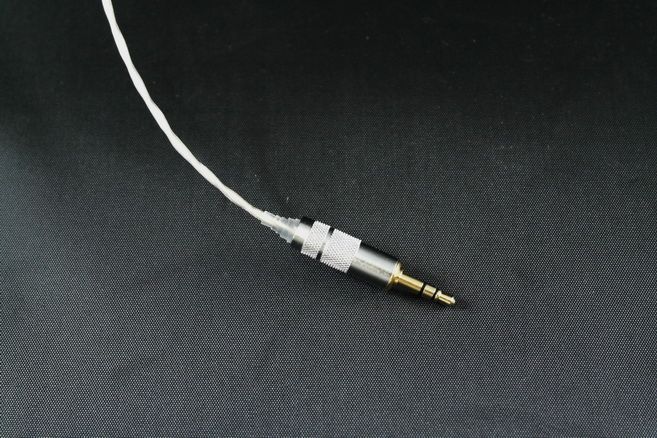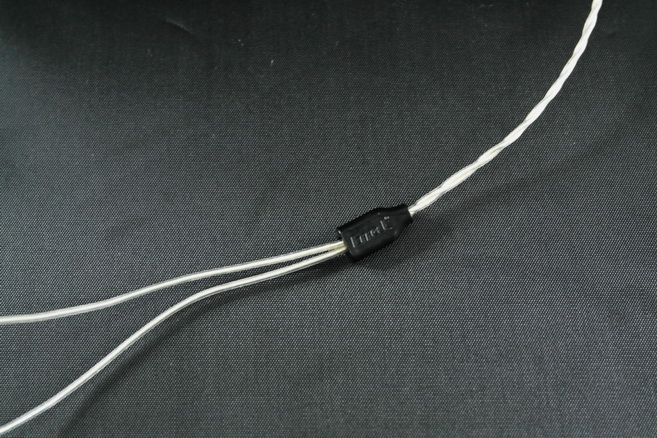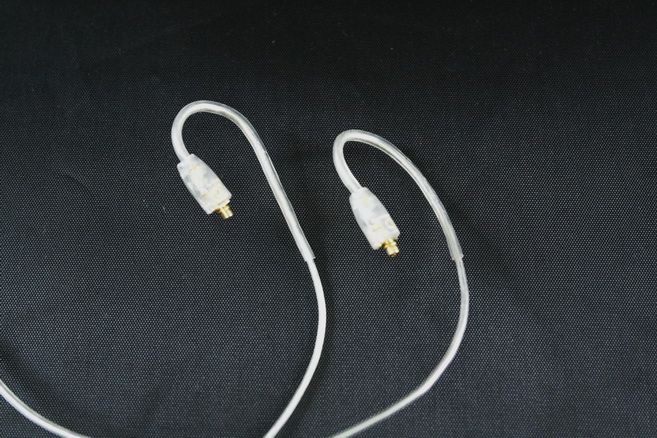 Ergonomics: Like Apollo, heat shrink is pre-molded as ear loop. Because it is single cored 24 AWG wire, the cable itself can be bend slightly if wanted. But because of the single core structure, you should try not to do any hard bend as it might weaken the wire inside and cause it to fail in the future.
Tangle + Memory Effect: The cable has a good degree of springiness inside and always wants to bounce back when curved up, so it doesn't really tangle much. It does however has some memory effect when you over bend it too much because of the single core structure mentioned earlier. It is worst then Apollo, but better than Stock Shure.
Microphonics: Fairly low, lower than Shure stock cable for sure.
Overall: Like Apollo, the Rhea is a really good cable as far as build quality is concerned. However, it is almost twice as expensive and not as good ergonomics wise (*though not bad per se). I know I can recommend Apollo without reservation, but Rhea will be more suitable if you are going to the higher end look. In my case, using Rhea on a pair of SE215 is nothing but overkill. It will make more sense on a pair of SE535, and more so with the new SE846. Still, it easily beats the cr*p out of the dreaded stock Shure cable.
In Sum…
I must admit I am not a particularly big fan on aftermarket cable. They often can cost an arm and a leg by themselves and sometime improvement is subtle at best. I don't want to go into the 'sonic change' of the cable as it is always an area opened for debate on whether such change is worth the entry price, if there is any change at all. But I can say that I didn't hear anything bad on both cables – which I will leave them at that. That being said, I am quite impressed with Apollo because the improvement over ergonomics is in itself very significant. As I said before, it is the one I can recommend without hesitation.
A thank to Effect Audio for the samples.