Here are a few things I have taken note on
DUNU
over the years. First, they have some of the most consistent high build quality IEM of any company, big brand name or not. Second, they have been listening to feedback and improving the sound quality over each generation of products. The Detonator and Landmine are their latest offerings, but are their enough to bring some shock and awe?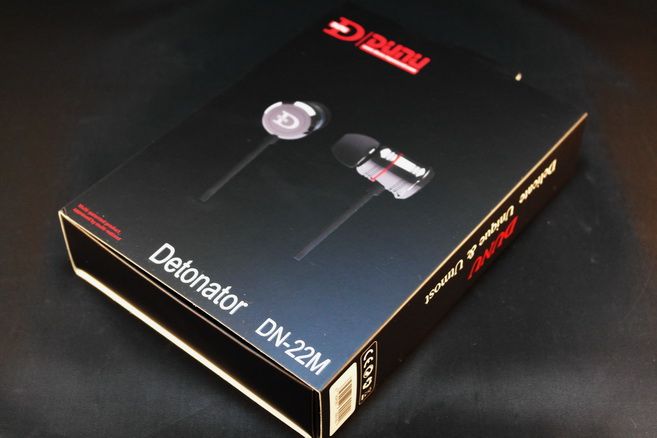 Spec

Detonator DN-22M
Driver: 9mm HQ dynamic transducer
Frequency Response: 20Hz~20kHz
Sensitivity: 112 +/- 2dB (1kHz / Vrms)
Mic Sensitivity: -45 +/-5dB
Impedance: 16 ohm
Weight: 27g
Cable: 1.2m
Plug: 3.5mm stereo, gold plated.
Noise Attenuation: -26dB
MSRP: US$45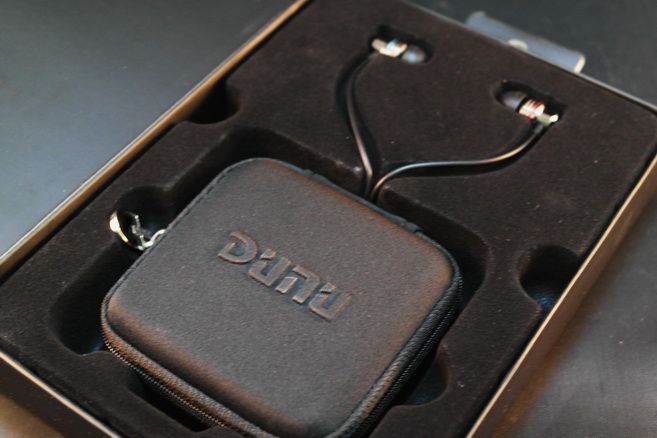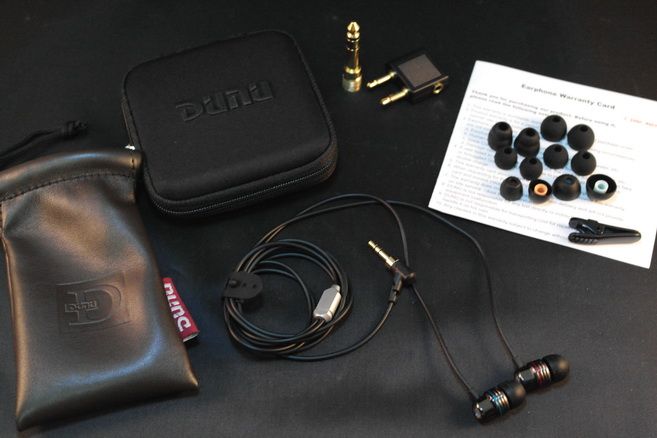 Landmine DN-23
Driver: 10mm HQ dynamic transducer
Frequency Response: 16Hz~22kHz
Sensitivity: 120 +/- 2dB (1kHz / Vrms)
Impedance: 16 ohm
Weight: 28g
Cable: 1.2m
Plug: 3.5mm stereo, gold plated.
Noise Attenuation: -26dB
MSRP: US$80
Packaging, Accessories and Build Quality
This is my fourth review for DUNU's IEMs and it all seems to be rather repetitive. I am just going to make it short and sweet: good, great, and excellent. That pretty much sums up all I have to say about the packaging, accessories, and build quality. Skip it to the Sound Quality section if you don't want to read into the finer detail.
Packaging is consistent with the older models with the well printed black paper box. DN-22M Detonator is the headset model meant for smartphone with a single button mic on the left cable above Y-splitter. It is much cheaper than DN-23 Landminer but, as always, DUNU doesn't cut any corner on accessories. You will get 8 pair of various eartips (different size and flanges), shirt clip, a hard case as well as a soft pouch. DN-23 will have 7 pairs of eartips, shirt clip, hard case, soft pouch, airline adapter as well as a 3.5mm to 6.3mm adapter.
Build quality mirrors that of the older models. The cable is the same high quality design with the cable wrap built-in, the earpiece are still made of metal, likely titanium alloy as they have used before.
One extra note: the single button remote on DN-22M Detonator works on both iDevice and Android smartphone. I have tested it on both Nano 7G and Xperia TX for play / pause control.
DN-22M
DN-22M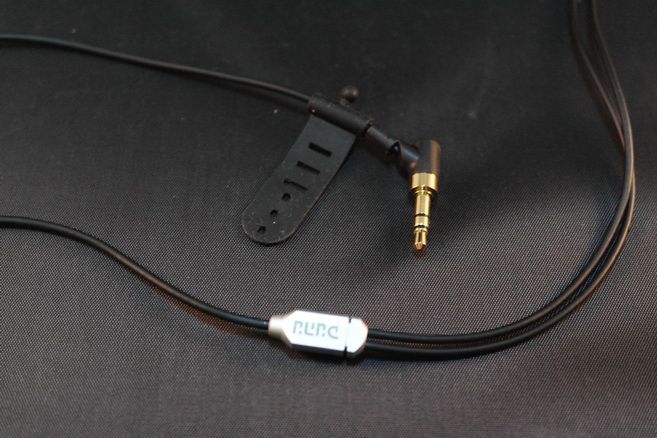 DN-23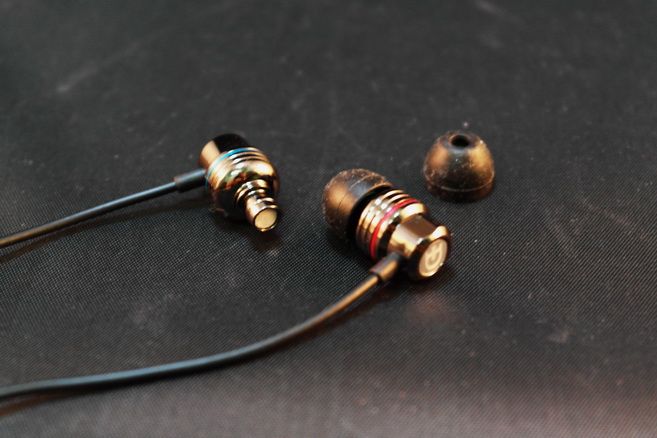 DN-23
Sound Quality
Both IEM have been given over 50 hours of burn-in before the review.
Detonator DN-22M is warm, smooth and a little laid back. Bass reaches down deep, but focuses more on the mid bass region. Though it has a good quantity and quality, it doesn't have the deep roaring sub-bass to shine. Mid is mostly clean, if not slightly bland. Treble is just a tap too smooth. While the extension is good, it rolls off too fast to retain any excitement, and can sound slightly veil especially in busy passage. Soundstage is only fair. While it benefits from the laidbackness of the presentation, the lack of detail doesn't help to improve image and position. All and all, DN-22M is decent entry for the sub-$50 price range and comparable to DUNU's own Trident, Klipsch S4 and the old NuForce NE-7M. However Trident does hold a slight edge over Detonator in that it is better balanced in frequency response.
Landmine DN-23 shares the warmness of DN-22M, but none of its weakness. Bass reaches down deep as well. Less abundance than DN-22M but not lacking per se, it has a close-to-perfect ratio of quantity and quality, and can meet the demand independently or together when needed. Mid is sweet, decently textured, not too upfront or laidback, nor in the center of the presentation but never get overpowered either. Treble extends well – not exactly sparkly or crispy by definition, it does have enough presence to compliment the mid and bass, so not to sound dull or veil. Those who enjoy smoothness but still demands an adequate level of detail should find it just about right. Soundstage is above average, more immersive rather than transparent. All and all, DN-23 is an easy step up from DN-17 Crater, not quite as grand and open as DN-19 Tai Chi, but along the line of Brainwavz M5 and the old Atrio M5 rev.2. It does however has a very easy going sound - almost Trident like, but better overall. It is a sound that is meant to be enjoyed, where you forget about the nuisance of trying to capture every detail and just immerse into the rhythm.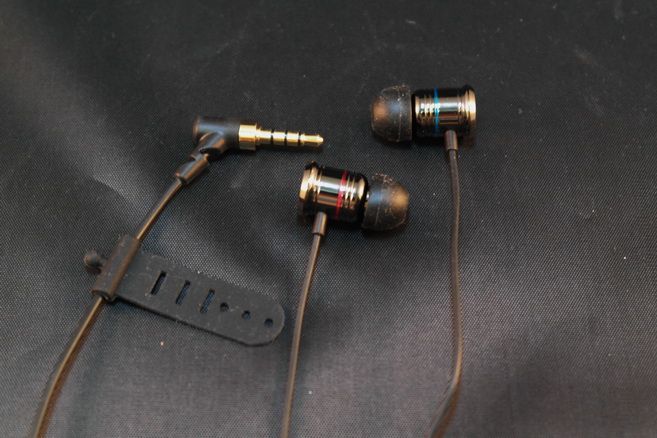 DN-22M
DN-23
In Sum…
Detonator DN-22M and Landmine DN-23 are both solid IEM in their respective price bucket. DN-22M might face a tougher competition since smartphone companies do begin to include some really good sounding headset these days, though they won't be able to match the build quality of DUNU any time soon. DN-23 on the other hand is worthy of a
Sonic Diamond
recommendation for its combination of easy-going presentation, all-around performance, good selection of accessories and excellent build quality. Simply put, it just has an outstanding value for the asking price.
A thank to DUNU for the samples.