Due to the slow but obvious deterioration of battery life on my
Cube C30
(a.k.a. Nationite N2) after over a year of faithful service, I have been looking for a suitable replacement for a while now. While C30 is by no mean the be-all-end-all of small DAPs, it is good sounding and powerful enough for me to get away from carrying a larger DAP or an amp. So I do have some high requirement for its successor. Though Cube has developed the C60 as C30 replacement - the larger size, lack of expansion slot and rather high asking price for a mere 4GB storage turn me away. Instead my interest was focused on X19HD when it was announced. Teclast has made it pretty clear in its ads that the X19HD is supposedly going to be the C30 killer, or so they claimed. To be frank, I am kind of disappointed after the first listen.
SPEC
OLED screen w/ 4 line of text
Chinese and English language support
8GB internal memory
MAX9723 opamp with hardware bass boost
FM radio, Voice Reading, E-book (txt reader)
MP3, WMA, WAV, APE, and FLAC supported
4 Playback Modes: Normal, Repeat One, Repeat All, Shuffle.
EQ Preset: Normal, Rock, Jazz, Classical, Pop, Bass, User (5 bands: 80, 250, 1k, 4k and 12kHz +/-12dB) and SRS
Battery Life: 30 hours (Power save 'Super' mode)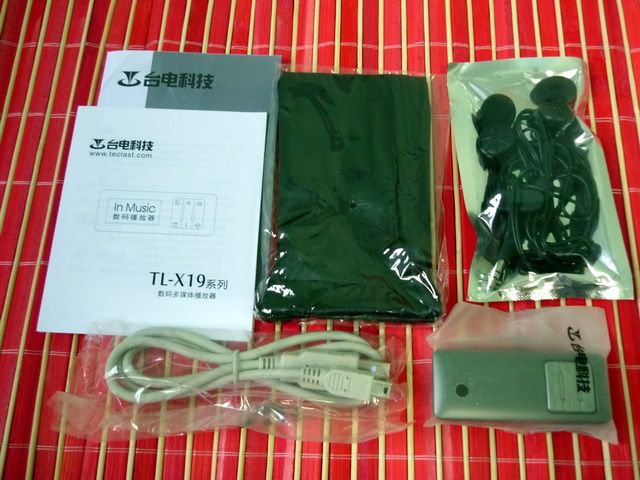 Packaging, Accessories and Build Quality
Packaging is decent and so are the accessories (a soft pouch, USB cable and earphone). For a small DAP priced around $30 to $40, there isn't much I can complaint about. The build quality isn't bad either, but it is still full plastic housing compared to the half aluminum C30. The only real downside is on the front buttons. At first look, they seem to be easier to use and a better design than that of C30, but the construction is slightly loosen that my liking. Worst of all, they miss the key stroke and even do thing they are not supposed to do some time. For example, at one occasion when I pressed and held the volume down, the volume suddenly increased instead. It certainly wasn't a pleasant experience. The only consolation is that these freak events don't occur very often so the DAP is still more than tolerable.
Navigation
Besides having slightly different buttons arrangement, the overall navigation is quite similar to that of C30, and in fact to most of SigmaTel STMP 37x0 based DAP. It takes a little learning to get it right but if you ever have any of the STMP 37x0 based DAP, you should feel right at home in 5 minutes. Just like any STMP 37x0 based DAP, X19HD also has the same firmware flaw as it tends to reset itself occasionally. However, it does seem to be more stable than C30. One big drawback on the X19HD's firmware is its lack of memory on its last status after shutoff. While it does show the last song after restart, it will forget which folder it is in. Instead, it will list all songs in the DAP. For example, if the last song you played previously is A in album X (of 12 song in total), the next restart will still give you the song A, but in a playlist of every song in the device, which could be a few hundred songs. This means you are force to re-select the album if you are not intended to listen to every song in the device after every restart. That gets annoying some time. Making it worst is that Teclast never seems to be particularly interested in releasing new firmware for X29HD so far (it has been over 4 months since the original firmware was released). This doesn't inspired confidence for sure. Even C30 has received a few update before Cube moves forward to C60.
Hiss
Slight worst than C30, but nothing too bad unless you are using hiss prone IEM. X19HD actually cuts the volume totally off when no music is playing and this could appear to be total silence for listener. But once the music start playing, the hiss will comes up.
Battery Life
There are two gains setting in X19HD: the Super and the Hifi mode. I assume 'Super' actually means super life and Hifi means higher output. In Super mode, Teclast claims it will last about 30 hours. I can't be sure since I didn't bother to use the Super mode nor care much about battery life. But from experience of day to day use, it should at least as long as C30 (15hr+) in Hifi mode, and maybe slightly longer. One thing about Hifi mode is Teclast claims that it will output 50mW to 32ohm. What can be sure is that it isn't quite as powerful as C30, both on volume as well as current.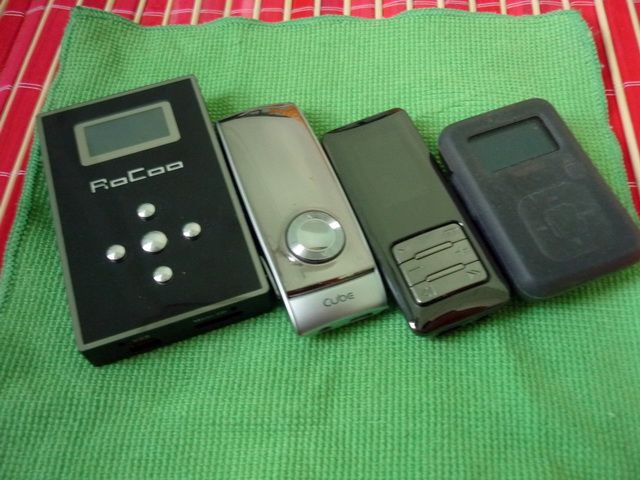 From right: HiSound Audio RoCoo P, Cube C30, Teclast X19HD, Sansa Clip+.
Sound Quality
The biggest downfall for X19HD is perhaps its SQ. A C30 killer it certain isn't, but at least it isn't bad sounding either. While it might not be quite as detail or refined sounding as C30, it still compares well against Sansa Clip+.
The one thing that X19HD has impressed me is its bass performance. Even without its hardware bass boost enable, X19HD already has an ample amount of bass with decent depth. The hardware bass boost pushes it even higher, and a bit like how digiZoid ZO will be in low level bass boost – increasing the quantity without making it overly boomy ( which is what software bass boost tends to do). However, all of these bass come with the price of an overshadowed mid that loses its density and intimacy. In comparison, Clip+ sounds more accurate and with a more textured vocal even though it doesn't have the bass to match. In short, I'll have to say it is close to a tie for the both of them. X19HD will be better for those who consider themselves to be basshead or what a player that compensates for the lack of bass in their headphone, and Clip+ on the other hand is an overall more balanced performer.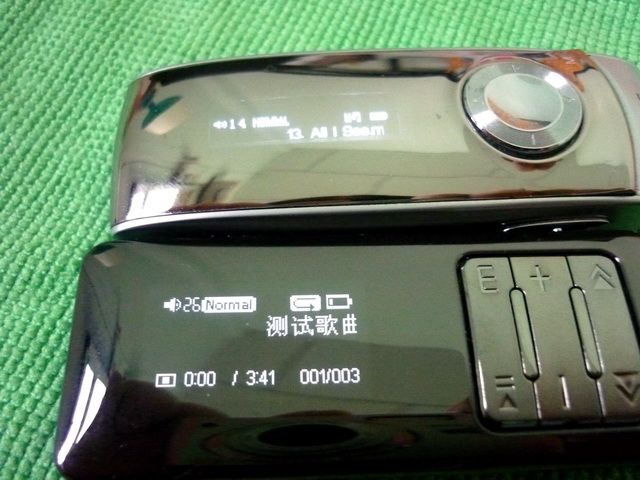 Verdict
Retrospectively speaking, getting the X19HD is a bit of waste on my part – 1) it doesn't have the SQ to replace my aging C30, 2) I am not quite a basshead, and 3) I already own a Clip+ that offer similar SQ. While still a decent DAP for its low $30~$40 price tag, the lack of software support is a letdown in the overall user experience. At around the same price bucket, I would think the Clip+'s successor, the Clip Zip would have made for a better buy with its color screen, TF slot, similar reported SQ (to Clip+), and most important of all, better support from the manufacturer and even a chance to RockBox it for extra functionality. In any case, my search for a suitable C30 replacement continues.