First, I'll to thank
Blox
for the M2c sample. Blox is an odd brand. They are first known for their TM5 – a supposedly US$180 top-tier earbud which unfortunately I have had no luck of hearing as it was out-of-stock most of the time and discontinued before many can get their hand on one. But Blox did make itself a reputation as quality earbuds maker among few who did get to hear the TM5. Their second offering, the M2c, is taking a more humble road by selling at a much cheaper price – around $29 if you order more than 5 pairs or $47 shipped if you order a single pair. But just because it is cheap doesn't mean it is not going to be good sounding. In fact, it is the opposite – I'll still consider this is a great pair of earbud even if it costs $94 - but for half as much? This is a steal!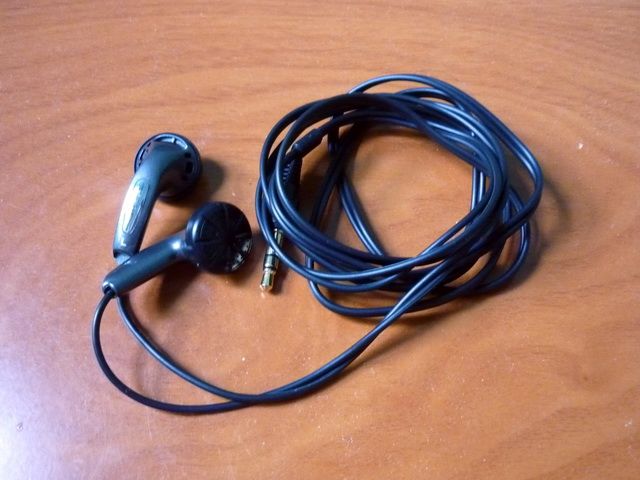 Spec
Driver : 15mm Dynamic
Frequency Response: 20Hz – 18kHz
Impedance: 30Ω
Sensitivity: 110dB/mW @ 1KHz
Cable: 1.2 m. (3.5mm. plug)
Packaging, Accessories and Build Quality
Okay, the section will be really short. M2c really has no formal packaging or accessories to speak with. You will actually need to supply your own foam pad, and I do recommend you get some foam pads and mod them to donut foam (cut a small hole on the front side so the pad looks like donut). Does it matter M2c come with no accessories at all? Not really, but it is not like hard case and foam pad are hard to find on eBay or cost a ton of money.
Build quality wise, M2c is decent, as in on par with most earbuds I have seen and nothing really to complain about. Yes, it is not going to wow people with its generic Sennheiser MX series housing, but who care when the earbuds itself sounds so good and costs so little?
Sound Quality
The earbuds has been given well over 100 hours of burn-in. It was recommended by Blox to burn the earbud for about 10 hours before any serious auditioning but I have the chance to compare a brand new pair with one that has clocked into well over 300 hours and frankly I think the brand new pair is doing just fine. The difference between the two isn't something major and I don't think it is worth spending that much time not enjoying such a good sounding earbud.
So how does M2c sound like? The first thing that grabs me is its open soundstage. Compared to the really open, bright and dry HiSound Audio's Living and the lusher, warmer Yuin PK1, M2c's presentation is somewhere in the middle, if not a little toward Living. It is almost as open as Living with a very clean sound, but still carries a sense of lushness between notes not to be too dry. While it might not be quite as detail as Living nor as textured as PK1, the presentation itself is lively, dynamic and fun – almost like an upgraded PK3, but cleaner, more refined, forward and open. If there is one spot of weakness in M2c's sound, it will be the slightly short of depth in the soundstage that pushes everything more forward than they should be, even though the soundstage has a pretty impressive side-to-side reach.
M2c doesn't have the deepest bass, the brightest treble, the magical mid or the best soundstage – but what it does have is the good combination of everything. It is easy to drive and sounds fantastic on most decent source, and the price tags will give any earbuds a good run for its money. It is fun to listen and makes me enjoy the music more than I enjoy the earbud – and that's always a good thing for the listener.
Verdict
It is hard to believe $47 can buy an earbud so good, but it is true. If you can organize a group buy, it will absolutely be the best $29 you can even spend on earbud. It is THE earbud to get if you are looking for a fun, high enjoyable earbud that scales over PK3. While M2c might not be the technically best sounding I have ever heard, it is not too far off from some of the best either. The only question left is, will we ever find another great earbud on such a bargain price? That's will certain be heaven for all earbud lover again.
Check out the
Earbuds Round-up
for quick comparison.