First, I'll like to thank
Blue Ever Blue
(BeB) for the samples. BeB is a company specializes in making earphones under the
HDSS
(High Definition Sound Standard) licensing. What is HDSS exactly? Well, it is based on a patented technology called the ETL (Embedded Transmission Line). The description on ETL is rather confusing on BeB website, so I dig up the
actual patent
and read it form the source. In simple term, ETL is basically a special way to dampen the unwanted sound wave inside the speaker enclosure. By dampening these unwanted sound waves, the speaker will be able to move more freely, thus lowering distortion and getting better or more linear performance across the whole frequency response range. ETL is originally invented by Jan P. Plummer of TBI Audio Systems to be used in the company's loudspeaker design. Now it has found its way not only to BeB's earphones, but also to loudspeakers made by Sharp and Marantz. This is of course a good sign to indicate some effectiveness in the ETL technology or else these companies won't be paying for the HDSS licensing. The real question is - with enclosure so small on an earphone, does ETL works just as well as their loudspeaker cousin? It is really hard to say in definitive on whether ETL has a very significant effect on sound quality of BeB's earphones or not. But there is a simpler question we can ask – do they sound good or not?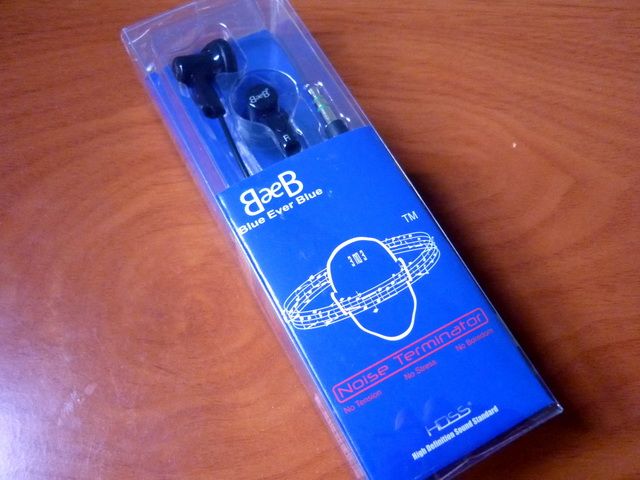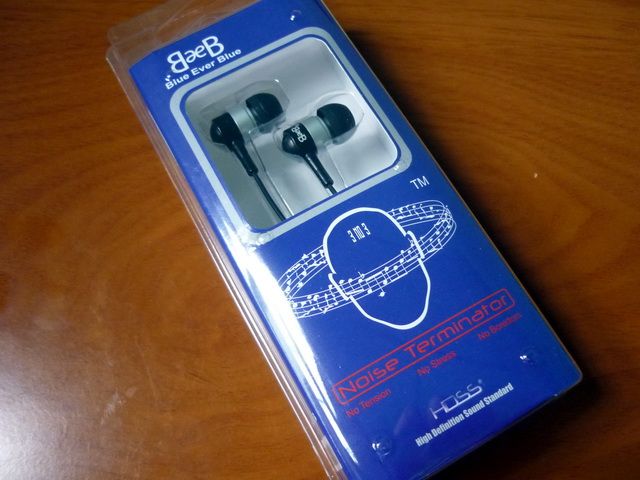 SPEC
328R "Black"
Driver: 13.6mm Dynamic
Frequency Response: 25Hz - 20kHz
Sensitivity: 104+/-4db
Impedance: 16 ohm
Housing Material: plastic
Cable Length: 120cm
MSRP: US$25
866B "Red"
Driver: 8.2 mm Dynamic
Frequency Response: 22Hz - 20kHz
Sensitivity: 104+/-4db
Impedance: 16 ohm
Housing Material: Aluminum
Cable Length: 120cm
MSRP: US$50
868B "Silver"
Driver: 10 mm Dynamic
Frequency Response: 20Hz - 20kHz
Sensitivity: 104+/-4db
Impedance: 16 ohm
Housing Material: Aluminum
Cable Length: 120cm
MSRP: US$80
Packaging, Accessories and Build Quality
Packaging is really close to minimum on all the BeB. This does put them into a rather inferior place especially when other U.S. companies (like MEElec) are really pushing up the packaging standard even on sub $50 offering. While packaging really doesn't reflect sound quality, the fact that you can't attract buyer to buy it in the first place means they will never know whether your earphone sound good or now. In the consumer's world, first look does matter a lot. Accessories wise, 328R comes with a pair of foam pad, 866B and 868B both come a soft pouch and three pairs of eartips (S, M, L). The quality of the eartips is neither really good nor really bad, but certainly something that can be improved upon.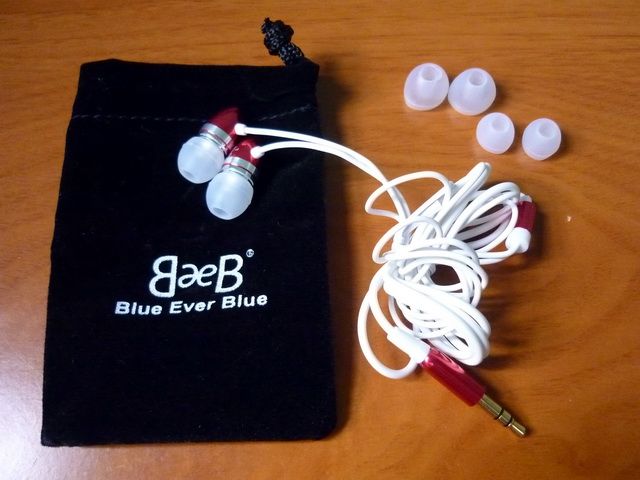 Build Quality wise, BeB is only okay – the part the looks weak is the cable on all three models. They reminds me too much of the cable from Apple iBud. The cable on 866B (Red) is slightly better though overall still largely flimsy. The earpieces on the other hand look at least well built. If BeB were to swap out the cable with something better, they would have instantly looked much better than they are now. Both 866B and 68B have minor driver flex issue- not enough to affect normal use but certainly mildly annoying when inserting the IEM. Isolation is below average for both IEM models as they are vented at the back.
Overall, BeB is a little unimpressive on both look and build. However, those are issues that can be readily fixed. The fact that both BeB IEM models are priced near / in the current IEM warzone ($50~$100) means BeB really needs to step it up a level in order to compete with companies like MEElec, Brainwavz and DUNU.
Sound Quality
All three models have been given at least 50 hours of burn-in before the review.
Out of the 4 BeB's earphones, 328R is the only earbud and the cheapest among them. But don't let the price tag fools you – If you are an earbud user, this is possibly one of the best sounding earbud you can buy for $25. It might not look quite as nice as Sennheiser's $25 offering like the MX580 / MX581, but it does have better sound quality that's good enough to compete with the beloved Yuin PK3. With PK3, it is the quick, lively, specious and fun sound that draws in the listener. With 328R however, it is the warmth, the texture and the deep bass that captivates the audience. The overall sound signature is warm, smooth and with a bass that reaches down really deep, where you can hear the rumbling end of the bass notes. It is ever so slightly deeper than PK3, though not quite as quantitatively abundant, especially on the mid-bass. The mid is well textured with a good vocal – neither overall forward nor too sweet, but still intimate and quite possibility one of the best vocal performance in the price bucket. Treble is smooth and well extended. While it is not quite as sparkly and crisp like PK3, but overall the detail is still well presented and doesn't feel like lacking. Soundstage is decent – not quite as specious as PK3 but still layer and image are still fairly good on its own.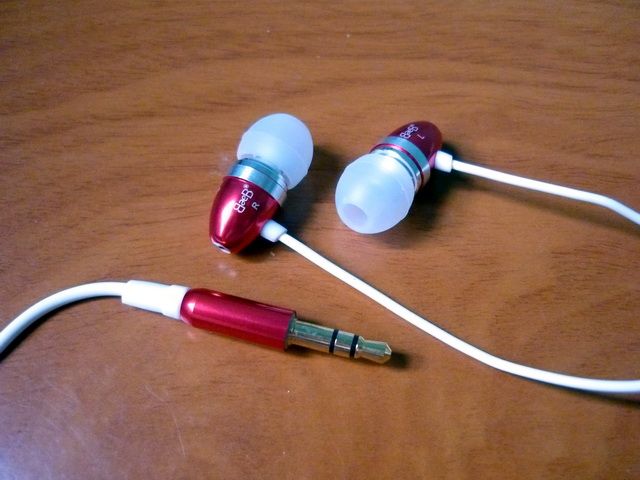 The overall sound signature of 866B Red is slightly warm and sweet yet remains fairly neutral with no particular emphasis on a certain frequency or the lack thereof. In fact, the end to end extension is rather good for IEM in such price bucket. Bass reaches deep and slightly on the thick side, quantitatively not monstrous but overall larger-than-average. Occasionally it can become slightly too thick (which reduces the texture and resolution) on bass heavy music, but it is still enjoyable and not too offensive. Mid is warm and slightly full, but not overly sweet or forwarded. Vocal is very decently textured while still retains a sense of space between the singer and the listener. Treble, especially lower treble and upper mid, is clean and clear, giving a rather good highlight over female vocal without sounding sibilant. Upper treble is however slightly rolled off. There is still some sparkle, but really lacks a sense of crispiness. Soundstage is quite good with a clearly defined sense of air, separation and image. It might not have the best soundstage in the sub$100 category but combines with the evenness of its sound signature, the 866B is remarkably good for slow and relaxing music like vocal jazz.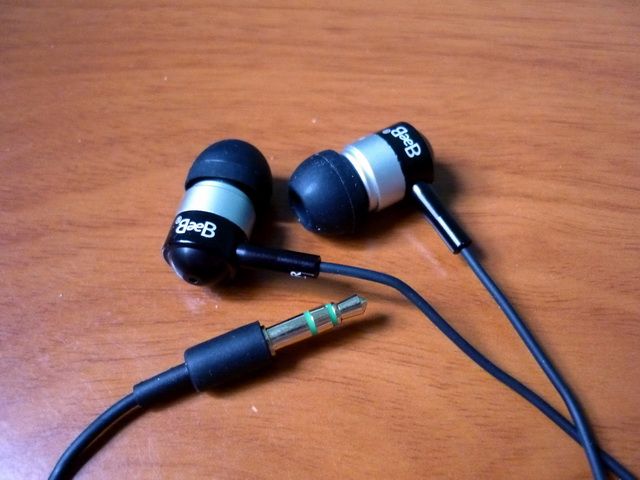 The overall sound signature of 868B Silver is built upon the 866B Red, still warm and sweet but with an added layer of forwardness and thickness that makes 868B more aggressive and upfront. While it makes the mid fuller, the vocal more intimate and the upper treble crispier, it also has the side effect of turning the lower treble into borderline sibilant and making the bass note overly thick, which begins to interfere with the rest of the presentation. The fullness also reduces the sense of air and thus lowering the soundstage to about average. While overall performance going from 866B to 868B is positive, it pretty much is three steps forward and two steps back and thus not quite a significant upgrade as one might want it to be. It will suit those who are really into full forward sound that has a strong rumbling bass. If you don't mind EQing a bit however, there are still a lot of potential left in 868B by simply lowering the sub-bass level for 3~6dB (which is always easier than increasing bass as it doesn't increase distortion much, if at all)
Verdict
One of the claims on ETL technology is that it will allow the speaker unit to perform more linearly across the whole frequency range and especially on the bass. While there is no easy way to confirm such a claim, the three BeB's earphones do indeed prove to be able to pump out some serious bass without much compromise. Out of the three earphones, the 328R Black is really a big hit for its $25 price tag and I will recommend it to any earbuds lover wholeheartedly. The 866B Red is quite good as well – but it could have been an even better buy if it offers better build quality. I am however have some reservation over 868B Silver – it too needs a better build quality and a bit of EQ to bring out its best, but most importantly the asking price is right inside the sub$100 IEM warzone where we have seen the stiffest IEM competition from companies like MEElec, Brainwavz, DUNU and even from Shure (of its $99 SE215). While my overall HDSS experience from BeB's earphones remain quite positive, I also think it is still a hidden gem that requires more polishing to really bring out its inner shine. This will be something to look forward to.
For ranking, check out
The List
and
Earbuds Round-up
.