First, I'll like to thank DUNU for the sample.
DUNU, also known as TopSound
, might not be a familiar name to most of the newcomer in the IEM world. But a few years ago, they built themselves a reputation not only as the first Chinese IEM maker to manufacture balanced armature based IEM under their own brand name, but also one of the major headphone OEM for big brand name. However, conflict between a few major share holders in 2008 forced the company to temporary cease all operation on their own IEM brand and instead, switched the attention into OEM business. With share holders' issue being resolved last year, DUNU finally is ready to re-establish themselves as a major player in the ever growing Chinese IEM market. The first two models of the company, Ares (DN-11) and Crius (DN-13) which will be reviewed here, mark the first wave of multiple new IEM that will be launched within the year. Though DUNU current main focus is still on regaining their foothold in the local Chinese market, I think it is only a matter of time before we start seeing their product being sold oversea. Why? Let's read on.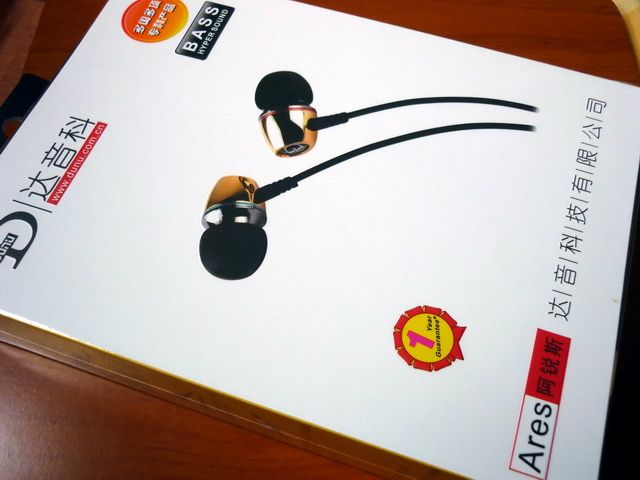 SPEC
Driver: Balanced armature transducer
Impedance: 26ohm
Sensitivity: 105 +/- 2dB
Frequency Response: 10Hz - 20kHz
Cable: 1.2m, 3.5mm gold plated stereo plug.
Retail Price (China): Ares - $75, Crius - $60.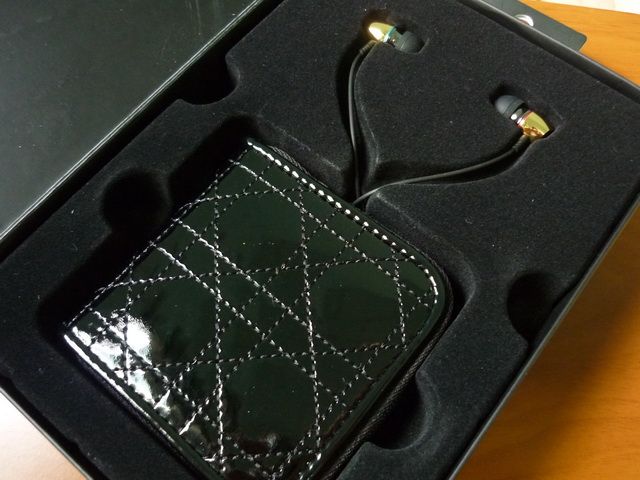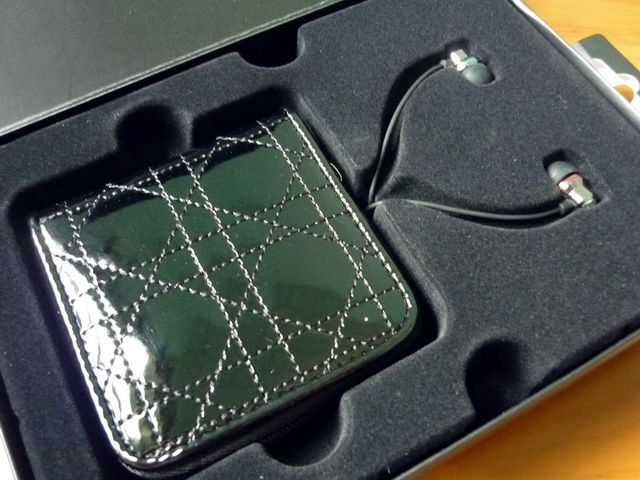 Packaging, Accessories and Build Quality
The word 'pro' popped into my mind when I first took these packages out of the shipping box. The level of finish and refinement on the packaging is closer to that of what you will expect from a big company. DUNU isn't cutting any corner on the packaging, or anything inside.
The velvet soft pouch (right) comes only with Ares.
Left (blue) and Right (red) are marked by colors
Ares comes with 3 pairs of narrow nozzle single flange silicone eartips (S, M, L) and three pair of wide nozzle single flange (S,M, L), a pair of bi-flanges, a soft synthetic PU leather pouch, a soft velvet pouch, and a hard glossy plastic case. There is also a special cable wrap attracted to the cable itself, a good plus there. Crius has almost the same set of accessories except the soft velvet pouch. All accessories are of good quality, to say the least.
Build quality is some of the best in business. The mini plug feels really well made. The cable is solid but a little springy, though surprisingly not quite as memory-effect prone as I thought. The Y-splitter is covered with a great looking piece of aluminum, probably CNC'ed. The earpiece themselves look and feel great too. The finishing and attention to detail is second to none among all the Chinese IEM I have ever seen. In fact, Ares housing is gold plated while Crius housing uses titanium alloy - not the kind of things you will find on a pair of sub-$100 IEM, *anywhere. Isolation wise, Ares is about average and Crius is slightly better because it has a deeper fit. Microphonics is decent on both. They can be wore over-the-ear to further cut down any cable noise.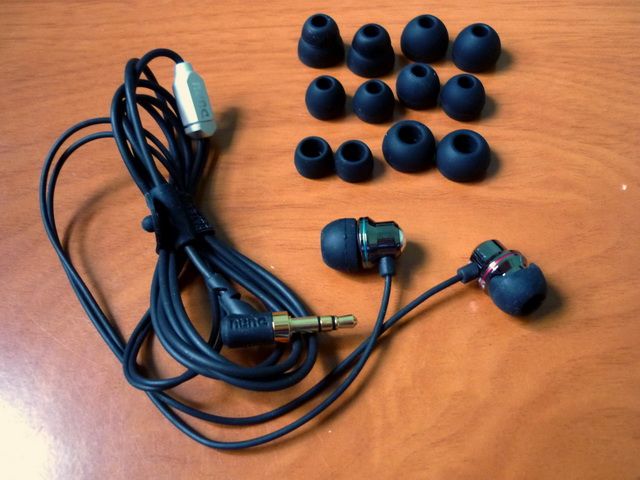 Overall, both pairs of IEM come out very strong as highly polished products. The only issue, if I were to nitpick, is the design. From looking at them, there is no doubt that one will see the shadow of Monster Turbine and Jam series, especially on the color scheme. Knowing DUNU is more than capable of making top quality IEM of their own, I hope they do spend a little more time on the design to truly differentiate themselves in the future and add more value to the brand. Another thing to note is the weight of the earpiece, especially on Ares. The full metal construction means it is a little heavy on the hand, but not enough to cause the earpiece to fall out randomly.
Sound Quality
Both IEM have been given no less than 50+ hrs of burn-in before the review. No major change was detected.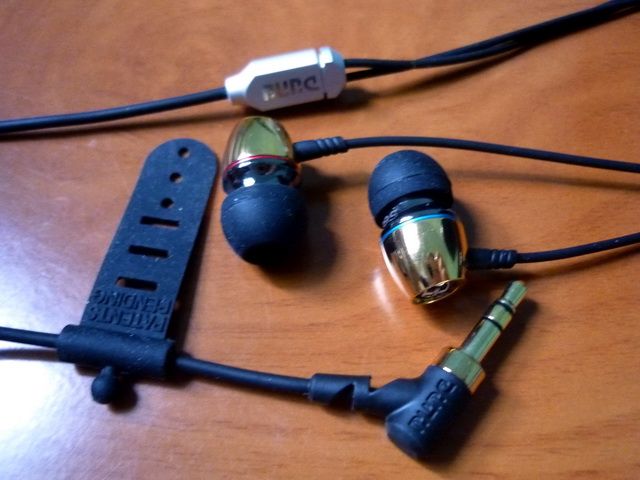 The sound signature of Ares is warm, full, slightly lower mid centric with a good vocal. Bass extends low but in a roll-off fashion. Slightly slow in speed, not the big bass type but still fairly decent in body and texture. Mid is where the strength is. Well placed, slightly forward and sweet but not overly so. Lush, textured and detailed, especially good in slow vocal. Treble also extends decently far, but too in a roll-off fashion, just a tad too smooth and can use more sparkles. Soundstage is above average and surprisingly good for the warmish sound signature.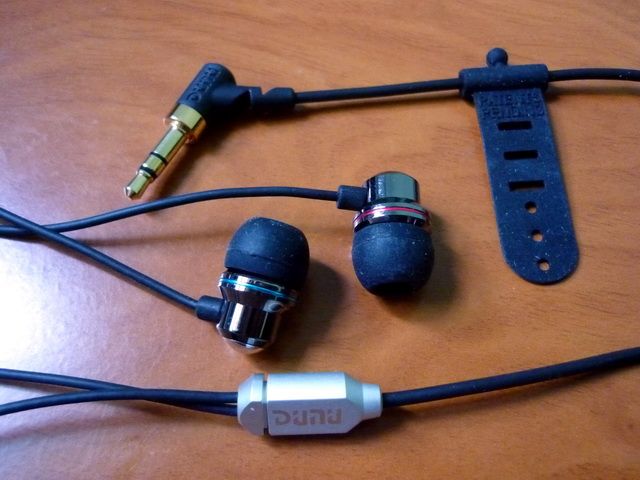 The sound signature of Crius is slightly warm, clean, a little bass light and slightly upper mid centric. If anything, Crius is the clean version of Ares, better at detail but loses some of the lushness. Bass is neutral and rolls off completely at the lower end. Mid is still where the strength is. A little sweet, but not as forwarded. It exchanges some of the texture and lushness for a better sense of space. While not abundantly more than Ares, treble gets better presented due to the reduction of mid and bass. Top end still slightly roll-off, but more sparkle and better micro detail. Soundstage loses some of the intimacy from Ares but gains better in transparency and imaging, still a slight win overall.
While Ares and Crius might not sound same, they do feel alike. It is the same warmish tone that gets presented differently. One is being lush while the other one is being analytical, and both have a good mid range and sound signatures that don't offend. They are relaxing to listen and sound especially good with slow music, like female jazz vocalist. If you don't mind a little EQ, some treble boost for the Ares or bass boost for Crius will make them much more versatil
e.
Verdict
While neither Ares nor Crius has a killer sound quality in their price range, they do have a lot of things to love for. Combining an easy going sound, great build quality and accessories all in a highly polished packaging, DUNU has not one but two IEM that well worth their price, and they are only two of the first four models that have been launched to the market so far. With DN-16 (*said to have even better sound quality than the previous four models) now on the horizon, and the dual dynamic DN-20 in its final stage of prototyping, we can expect more to come from the house of DUNU. Hopefully by the time they will have expanded to international market too.
For numeric rating, check out the
The List
.