First, I'll like to thank
MP4Nation.net
for the sample. In just a little over half-a-year, MP4Nation has introduced two real bang of the buck IEM, the
M1
and
M2
, from China to the rest of the world. The M3 is going to mark yet another IEM in this series, and will be the best sounding so far. If you have read my previous M1 and M2 review, you will know that Brainwavz is OEM'ed by ViSang, a fairly well established earphone brand in China. The M3, which is originally known as the ViSang R04 "Collector Edition" was a reintroduction of an old model (same housing but golden color) by upgrading the SQ to being the company's flagship.
This is just a demo set so not all the accessories are included in the picture
SPEC
Driver: 10.7mm Dynamic
Impedance: 20Ω +/-10%
Sensitivity: ≥115dB (1kHz 1mW 20upa)
Frequency: 20-20,000Hz
Distortion: ≤0.5% 94dB (20μpa)
Channel imbalance: ≤2dB (at 1kHz)
Maximum Input: 40mW
Plug: 3.5mm gold plated
Cable: 1.3M Y-cord silver plated OFC
Accessories and Build Quality
AS in the case of M1 and M2, the M3 I received is a demo set without packaging or full accessories, so there isn't really a lot I can tell you about them. I can however tell you what will be included in the final package: three pair of silicone eartips (S, M, L), three pair of foam eartips (S, M, L), shirt clip, ear hook and a carrying case.
Build quality is on par with that of M1 and M2. One thing that is shared between the three models is the silver plated OFC cable. Some find the cable to suffer from a bit of memory effect - the easy fix is not to coil the cable too tightly in storage. The cable sleeve is meant to be durable so it tends to set into a position in storage for too long. If you use the IEM regularly, then it will be easier just to leave the cable uncoil on a safe place so it will stay straight all the time.
As you can see on the picture, the housing has an extrusion on one side that will sit inside the outer ear (in the concha, surrounded by the antihelix). While I have no problem with the fit whatsoever, I can imagine people with small outer ear might have a problem with the design. The good news is that it is possible to wear the IEM upside-down and over-the-ear (the protrusion sits just out of the way). The cable doesn't have a cable guide on the Y-splitter up but thankfully a pair of ear hook is included so you won't have problem securing the cable over the ear.
Microphonic is a bit worst than the M2, so I'll recommend the use of shirt clip or ear hook. Isolation is above average. Comfort wise, it is pretty good due to the Sony Hybrid like eartips. Like M1 and M2, M3 also comes with a one-year-replacement warranty if the IEM fails unexpectedly.
Sound Quality
As usual, a 50+ hours of burn-in was conducted before the review. No significant sonic change has been detected. Given the M3 is the flagship, so it shouldn't be a big surprise that it inherits largely the same general sound signature of the ViSang R- / Brainwavz M- series. In this case, M3 is closer to M2 than it is to M1.
The overall sound signature is on the warm and musical side, silky smoother in a more laid back manner with an emphasis on a more spacious presentation. Bass loses a little of its transient and attack from the M2, but increases in body and decay, giving a fuller and thicker impression but without being overly slow and muddy. Mid is full and sweet, yet seems to be slightly further away than M2. Treble is smooth and slightly roll off at the top. Too few sparkle and micro detail and gives a slightly darkish impression. Soundstage is decently big but also intimate at the same time. Switching from M2 to M3 feels like going from a big quiet open theater where the singer is right in front of you to a small venue or an old jazz bar where the singer is a couple of feet away. It is the same kind of warmish intimacy that surrounds the listener which is comfortable and relaxing.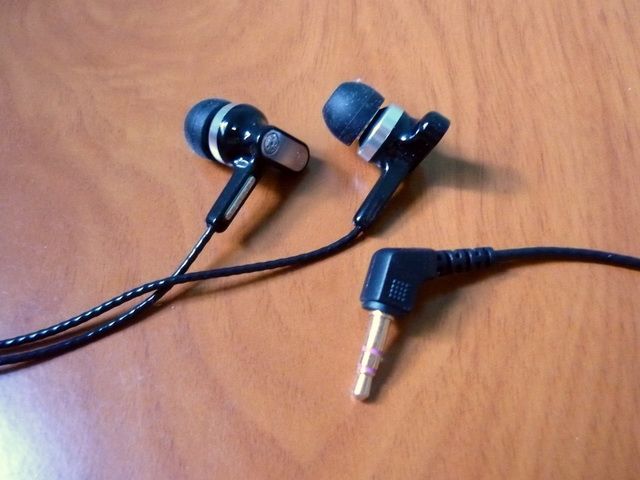 Verdict
Technical wise, if we were to break down all different qualities and rate them individually, I think M3 wouldn't prove to be a major upgrade in SQ over than of M2. What M3 really trump M2 is on the overall presentation: relaxing, enjoyable, laid back, intimate and musical. It takes you away from the IEM and put you into the music. Given that M3 is $30 more expensive than the well performed M2, it won't be a bigger bang for the buck. Still, at MSRP around US$90, it is quite a good buy on its own as a good sounding IEM for the price with better than average build quality, good selection of accessories and a fine one year replacement warranty.
This above rating is for Brainwavz M3 only and may change without notice. Please refer to the list for a complete listing.