Up until recent, TDK is best known for its storage media – from the early cassette and floppy, to the more recent CD-R and DVD-R, and perhaps also for the lesser known of its involvement in developing and licensing of Blu-ray disc as well as USB flash drive. What isn't quite as well known about TDK is that most of the company has been sold to another digital storage giant Imation in 2007 while only keeping its R&D, manufacturing and OEM business in digital storage. So effectively all TDK branding of consumer products in the market now are part of Imation's operation under the 'TDK Life on Record' trade name. Okay, enough on the history – what really interesting about all these is the recent change of TDK's headphone business. As far as I can remember, even after Imation's takeover, TDK still treated itself as an accessories maker when it comes to its headphone business, competing with the lower end products from other big brands such as Sony and Panasonics. Until last year, most of its products include low to entry level earbuds and single balanced armature IEM that were only available in very limited area, almost miniscule in quantity when compared to the widespread of its storage media. What I am glad to see is that, with the release of the models under review here, TDK not only makes for a really 'restart' of its headphone business, but in fact shows just how seriously good they can be.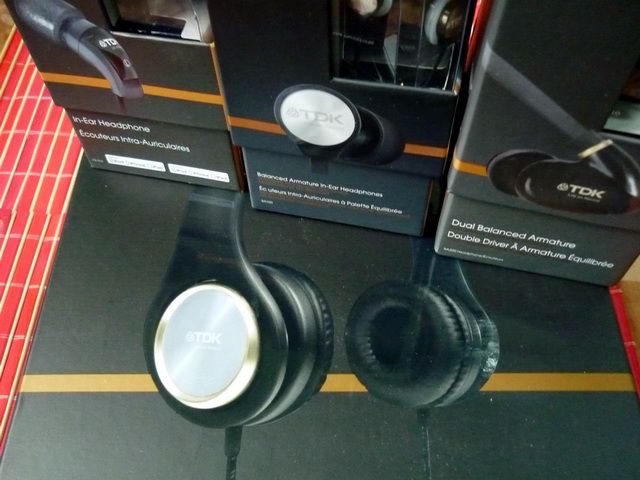 Spec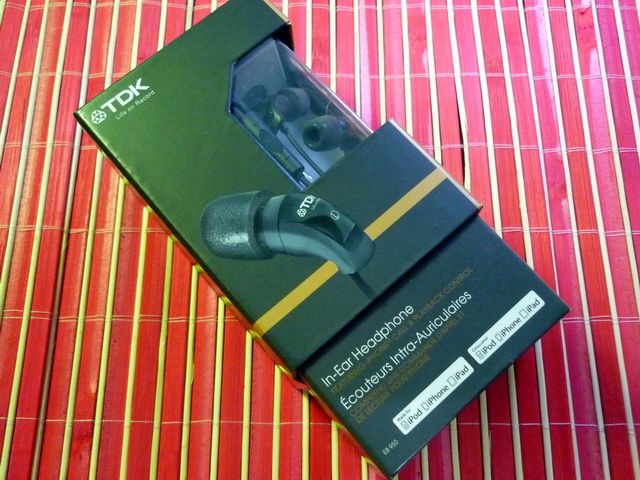 EB950
(MSRP US$99 / online price US$85)
Driver Size: 8.5mm Dynamic
Frequency Response: 20 – 20,000 Hz
Sensitivity @ 1kHz: 120 dBSPL/V
Input Impedance: 16ohms@1kHz
Cord Length: 1.2m
Plug Type: 3.5mm gold plated stereo (TRRS with iPhone remote+mic support)
BA100
(MSRP US$199 / online price US$70)
Driver Type: Balanced armature
Frequency Response: 20 – 20,000 Hz
Sensitivity @ 1KHz: 118dBSP/V
Noise Isolation: 26dB
Input impedance: 75ohms@1kHz
Cord Length: 52cm (plus 75cm extension cord)
Plug Type: 3.5mm gold plated stereo
BA200
(MSRP US$250)
Driver Type: Dual Balanced Armature
Frequency Response: 20 – 20,000 Hz
Sensitivity @ 1kHz: 121 dBSPL/V
Noise Isolation: 26dB
Input Impedance: 35ohms@1kHz
Cord Length: 52cm (plus 75cm extension cord)
Plug Type: 3.5mm gold plated stereo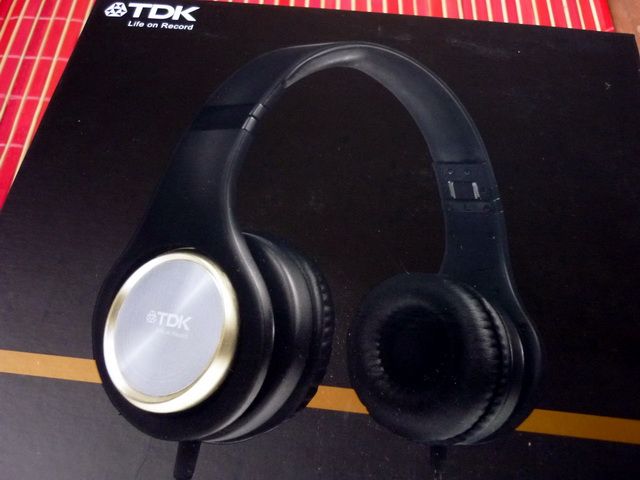 ST700
(MSRP US$150 / online price US$90 )
Driver Type: 40mm Closed Dynamic
Frequency Response: 20 – 20,000 Hz
Sensitivity @ 1kHz: 114 dBSPL/V
Input Impedance: 32 ohms @1KHz
Cord Length: 52cm (plus 75cm extension cord)
Plug Type: 3.5mm gold plated stereo
Packaging, Accessories and Build Quality
It is from TDK, so you can at least expect the packages are decent – and they are. It can be kind of pointless some time to discuss packaging. I am a self-proclaimed audiophile, and I assume a lot of you who are reading this review are the same. For the least, I think you are reading this because you have passed the phase of your audio life where you'll pick up random earphone in shopping mall or just go straight (blindly) to the big brand. But packaging can be important too. If BA200 is in the same kind of box as a $5 IEM, I bet you won't look at it twice, probably going to dismiss it before realizing it is a dual driver. It is not really about packaging in the end, but our expectancy for the quality of a commercial product, even if it is just superficial. Will you be happy to find out that your Ferrari has imperfect paint job even though it does nothing to impact its performance? Of course not, because you want the whole deal, down to the paint job. It is the same for packaging, and why it is important as part of the review – because the consumer isn't the only group of people who are reading, but the seller and the manufacturer as well. They need the feedback and often it comes in the form of review, helping them to understand the buyer's expectation.
EB950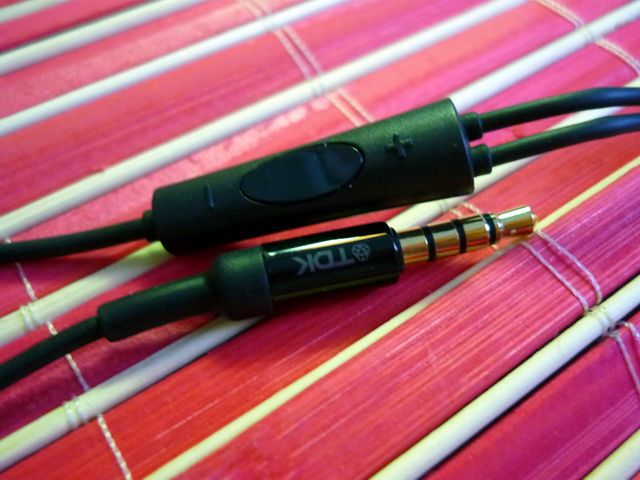 The iPhone compatible mic + remote is also the Y-splitter
Metal mesh on the back is for decorative only.
Accessories wise, EB950 comes with 3 pairs of silicone eartips (S, M, L), a pair of Comply T400 foam tip, shirt clip, soft pouch and a TRRS to TRS adapter. The adapter is for those music source that is incompatible to iPhone plug on the EB950 since it has a iPhone remote + mic built into its Y-splitter. BA100 comes with 75cm extension cord (as it has a two pieces cable design), 4 pair of silicone eartips (S, 2 x M, L) and a pair of Comply T100, shirt clip, nozzle cleaning tool, one 3.5mm to 6.3mm adapter plug, replacement filter and a soft pouch. BA200 comes with 75cm extension cord (as it also has a two pieces cable design), 2 pair of silicone bi-flange eartips (S, L) and 2 pair of Comply (Ts100 Mid, Tx100 Large), shirt clip, nozzle cleaning tool, one 3.5mm to 6.3mm adapter plug, replacement filters and a soft pouch. ST700, being a portable on-ear headphone, comes with less accessories (*which is normal). It has the 75cm extension cord (again, two pieces cable design), 3.5mm to 6.3mm adaptor, and a soft pouch. I really like the fact that both BA100 and BA200 come with extra replacement filters. The included eartips for the IEM are also really well made. If you are looking for alternative however, you will be happy to know EB950 can take Sony Hybrid eartips and Monster gel and hybrid foam. BA100 and BA200 will work with tri-flanges from Etymotic and Westone, plus most of Shure single flange. For those who are not too much of a fan for the stock bi-flanges on BA200, the Shure black foam will be a good alternative. Overall, I think it is fair to say TDK doesn't cut any corner and that's a big plus.
BA100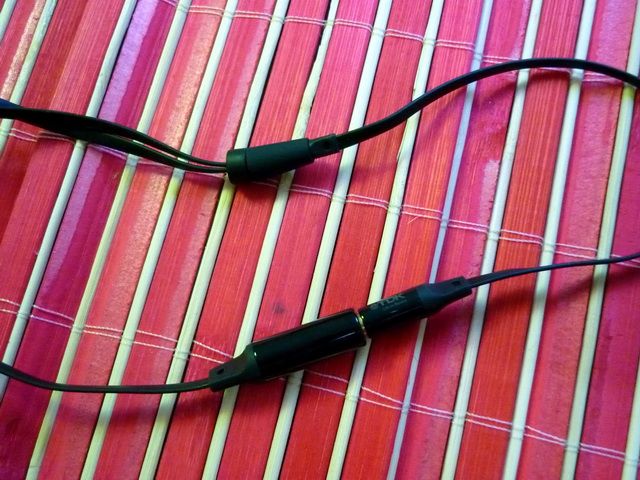 Two piece cable design
Earpieces are slight on the large size, but not uncomfortable.
Build quality is another area where TDK doesn't cut corner. All models under review have decent to good build quality and don't come short even compared to other big brands. There are however some minor issue here and there. EB950 has pretty much the same look as TDK previous model EB900, which seems to suggest EB950 could be EB900 with iPhone remote + mic support. But the slight different in sensitive is a stronger indication that they are probably not the same sounding. The talk / off button on the remote will work with non-iPhone cellphone, but the volume +/- won't. The cable looks slightly flimsy, but not actually bad per se. The metal grill on the back of the earpieces are for decorative purpose only and since it comes with foam tips in default, overall comfort and isolation are quite good. As a pair of IEM with $99 price tag, EB950 won't hold up against stronger competition like Shure SE215 in the build quality department. The light weight and full plastic construction don't seem be particular strong. However, I really don't see those as a problem as long as you use it with care.
BA200
The big Y-splitter has the impedance stabilizer circuit inside.
BA100 and BA200 on the other hand come with two pieces flat cable design that looks sturdier. BA100 wearing straight down can be a bit more microphonics but it can be wore over-the-ear as well. In fact, it is more comfortable that way. Since BA200 is designed to go over-the-ear, it doesn't have any microphonics issue. What it does have is a fairly big Y-splitter, but it isn't there for no reason. Inside the Y-splitter housing is a special designed 'stabilizing' circuit that will make sure the IEM will sound at its best even with less than optimum source. This is actually quite an interest technology from TDK as multi-driver IEM can be tricky to drive as they are often sensitive to the output impedance of the source. With the stabilizing circuit, BA200 does seem much less picky when it comes to source, which is a good thing even if it adds a tiny bit more weight to the cable. Though I said it before that I like the fact that TDK includes replacement filters with BA100 and BA200, there is one more thing to take note of – in both IEM, TDK employs a double filter design with the replacement filter on top of the nozzle for stopping earwax and dust, and an inner non-user-replaceable nozzle for tuning. The problem is that the glued-on replacement filter can come off from the nozzle during eartips swap (or stuck inside the old eartips). It really isn't a big deal since you can reapply the old filter back, but it is something to look after.
Comfort and isolation wise, all three models are excellent, especially since they all come with good quality eartips and Comply foam. EB950 and BA100 can be wore over-the-ear if wanted, but I don't see much reason to do so since microphonics isn't a big issue with either. As for BA200, it is designed to be wore over-the-ear so the flat cable is able to absorb the weight of the Y-splitter without making it uncomfortable or feeling weighty.
ST700 - big box, well packed.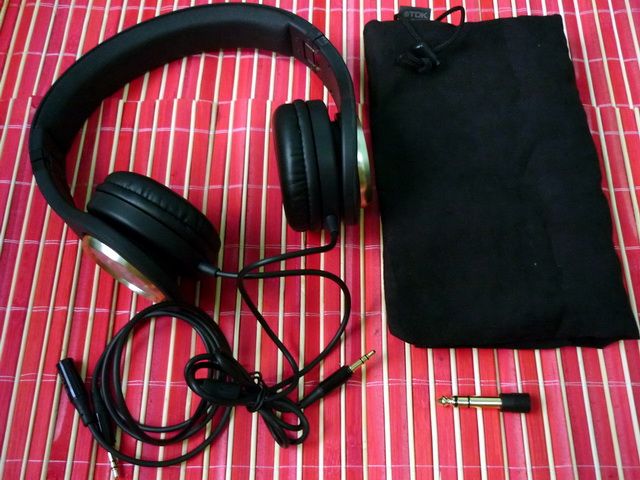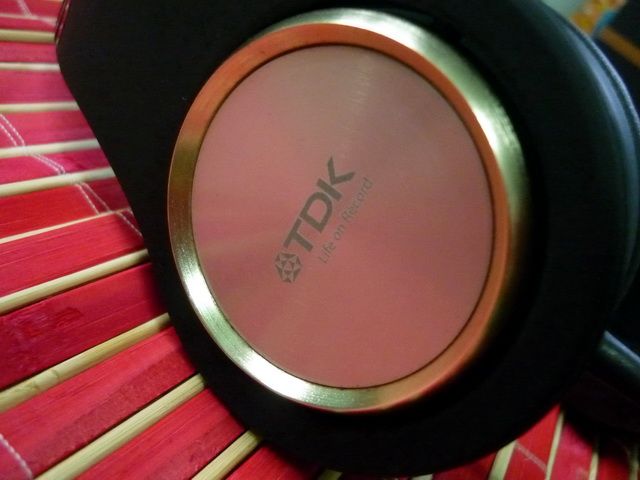 Hinge is sturdy and strong with a metal backplate for support.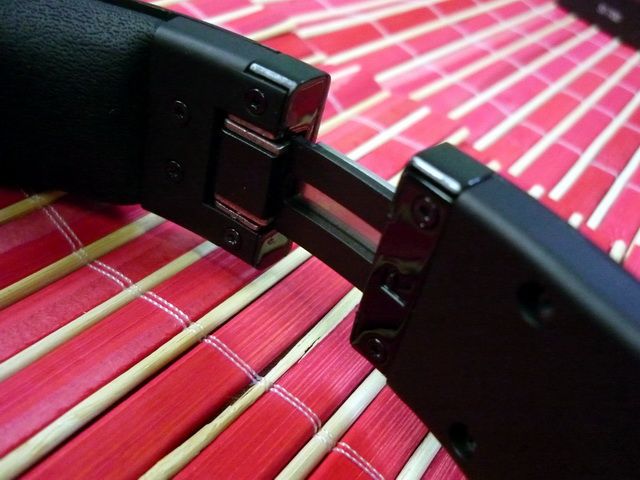 ST700 also has very good build quality overall. The design itself is pretty much following the same trend as fashionable brands like Beats and Fanny Wang, but at least it is quite solid on its own without any outlandish color. The head band is quite tight at first use and will loosen up slightly over the time. While it offers very decent isolation, it can become a bit uncomfortable for those who are not used to tight headphone. The only area I'll really complain however is the cable. The cable itself is actually decently thick but not overly so, and feels really sturdy. The problem is that it has some memory effect. Long storage time in the soft pouch often results in the cable curving in one way or another, and requites a day or two of straightening to fix. Not a huge issue, but quite annoying nonetheless.
Overall, I am quite impressed by the latest TDK headphone offerings. They have good packaging and build quality, and the MSRP are mostly still within the sweet spot of their price bucket. More importantly, they are often being sold at much cheaper price online which make for really good bargain. But regardless how cheap a headphone is, the first consideration is always the sound quality –which is what we will look (or listen) into next.

Sound Quality
All models under review have been given a minimum of 50 hours burn-in. No significant sonic change was detected.
EB950 is warm and sweet sounding with a fairly strong lower end response. Bass can be slightly boomy at time but not aggressive. It can almost be classified as being bass dominated if not for the equally dominating mid range. Together they complement each other and present a sound that is fun and energetic. Treble, while not lacking, is a step behind the mid and bass. The light amount of sparkles adds detail to the overall sound but not an element of its own. While analytical listener would probably find it to be insufficient, casual listener will likely to enjoy the blend that is forwarded, dynamic, musical and fatigue free. Soundstage is about average, neither good nor particular bad in any aspects. Overall, EB950 is a high energy and easy-going IEM to listen to and best suited for casual listeners who are looking more for enjoyment rather than technical accuracy. As such, it is probably most suitable for more mainstream music as well. While it might not be the most accurate sounding IEM in the sub$100 market, it still compares really well to other popular choices in the same bucket such as HifiMan RE0 and Shure SE215.
While BA100 is also warm and sweet sound, it is almost on the opposite end of presentation in comparison to EB950. Technically perhaps slightly more accurate than EB950, BA100 lacks a sense of dynamic and musicality. Bass is slightly higher in amount than being neutral, neither particular deep nor impactful. It is however well in line with the mid, in a fairly unremarkable way no less. With the treble mostly smoothed out and lacking of good sparkle and crispiness, the overall sound is on the thick and slow side, blurring out some of the lower end texture. The whole presentation is overly compensated to a point where smooth becomes BA100's only flaw, as the life and edge of the music are sucked out from the sound itself and all it left is a sense of veil, almost like listening to an old Shure model. Due to the lack of air, soundstage is only below average. At this point, you might start asking whether BA100 is really that bad? No. It is still technically better than a lot of lower end single balanced armature IEM. However, as a formal flagship that has an MSRP of US$200, it definitely comes short when compared to other good IEM of the same price bucket. The good news is that the street price is so low these days (as low as $50 on Amazon), it still makes for very a decent choice.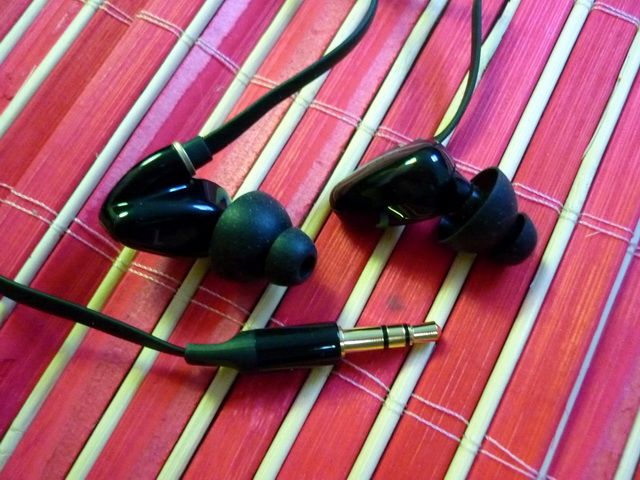 BA200, as the new flagship, is keeping the same house sound as the rest of the IEM family but comes in more of a stage monitor tuning that resembles the Westone UM series. Unlike the BA100 however, this is a dual driver that is more than capable to compete with other top tier IEM in the market. Like any good monitor, bass comes in a fairly neutral flavor. While it is tight, it still runs deep, impactful and good in texture. More importantly, it does come out when it is called for and never feel lacking in anyway, unless you are a basshead. Mid is sweet, but not overly full or particular upfront. It is well distanced, showing space between the singer and the listener while still warm and have a decent sense of intimacy and texture. Treble is well extended but in a smooth way. Delicacy and detail are kept in place by having just enough sparkles and crispiness. Overall, neither one particular element stands out on its own where the whole presentation is rich but not lush and make for both a good stage monitor as well as day-to-day IEM.
One of the first things I take note on when listening to BA200 for the first times is how it is tuned. It reminds me instantly of Westone UM series – warm, smooth, fatigue-free yet detailed, and a sound that I believe that is likely preferred by many vocalists for monitoring. Having actually had the chance to listen to BA200 next to Westone UM3X, there is no doubt that BA200's sound quality is up there with the big boy. While UM3X has a sweeter vocal and a more textured mid to low end body, BA200 matches up with a livelier presentation that has better speed and a more neutral tone. Both have their pros and cons and no one is beating the other, but the fact that BA200, a dual driver that costs almost $100 less than the three drivers UM3X can have such a performance is an amazing feat of its own.
ST700, next to AiAiAi TMA-1
Not surprisingly, ST700 is having the exact sound signature as TDK's IEM line-up – warm, sweet, smooth and slightly rich, particularly suitable for DJ-ing or anyone who enjoy a warm to slight darkish sound. In fact, I am kind of inclined to refer ST700 as the 'poor man's TMA-1' as both headphone share a large part of the same sound signature, but with ST700 not as quite bassy and upfront in vocal. Bass and mid are in line of each other, quantitatively on the north of being neutral but not particularly full in any sense. Treble is a step behind, giving it an overall smooth presentation that is very similar to that of BA200. While bass might lack the deepest of rumble and treble might miss a few of the highest sparkle, it is still a very well-rounded sound, musical, fatigue free and again, rich but not lush. Soundstage is decent for a closed portable but nothing spectacular to write home about. The only thing worth noting is perhaps the imaging and space of vocal is rather decent and clean for such a warm sounding headphone. A good comparison to ST700 will be the old AKG K81DJ. While K81DJ is more specious and neutral in tone, ST700 has better body and texture. Sure, K81DJ is dirt cheap these days, but ST700 isn't exactly that expensive as it can often be found under $90 online. Like other TDK models reviewed here, makes for quite a solid purchase.
Verdict
TDK seems to know quite well what kind of house sound they are looking for and they have, as far as my opinion is concerned, implemented it rather well into it current headphone line-out. With their low street / online prices, BA100 and ST700 are both solid choices. EB950 and BA200 on the other hand are very much knockout punches from TDK, even at their MSRP. The only problem is that BA200 is still yet to be released on most of the international markets, noticeably U.S. and E.U. I have however seen it in a few stores in Singapore where it was priced under US$200, and that's probably the biggest bargain since Amazon discounted UE triper.fi 10 to US$100 a few years ago during holiday's season.
Sonic Diamond
are awarded to both EB950 and BA200 for outstanding value, and hopefully TDK will release BA200 in the West soon enough. Good things are meant to be shared, and good IEM are even more so.
Check out
The List
for numeric rating of the IEM
*Big thanks to TDK Life on Record for the samples.