Klipsch has been a big name in the speaker world. So when they decided to enter the IEM world with the 'X' and 'Custom' line of products, they indeed made a big splash. However the really "big" thing sale wise for them is probably the introduction of their "S" series, which is more of a budget orientated dynamic based IEM line. For a while, it almost seems like there must a mention of Klipsch S4 in every sub-$100 IEM discussion. While it is a bit late in the game to make much impact with this review, I guess it can still serve well as a good reference point for those who have heard or owned a S4 before when compared it to other IEM.
Spec
Transducer: Dynamic Moving Coil Micro Speaker
Frequency Response: 10Hz – 19kHz
Sensitivity: 110db SPL/mW
Impedance: 18-ohm
Weight: 11.9 grams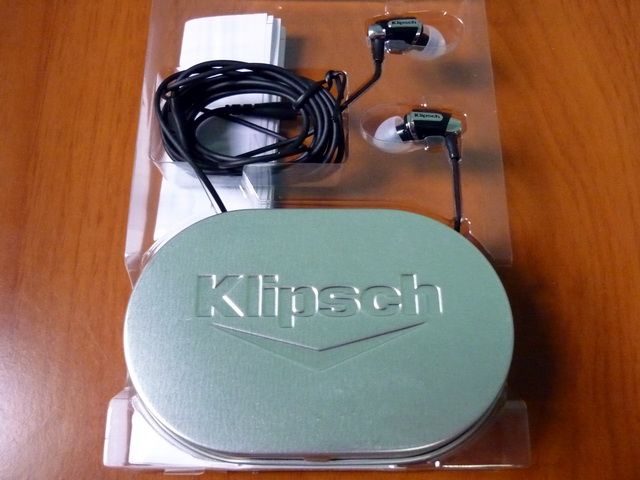 Packaging, Accessories and Build Quality
S4 used to come in a black and silver box, but they have changed to a blue packaging in recent months. Overall it is what you would expect from a big brand – well designed and well packed. Accessories wise, you have three pair of the 'oval' eartips that are unique to Klipsch. They work very well and very comfortable to the ears, which is why we begin to see other manufacturers starting to adopt similar eartips design. To help user to place the eartips in the right angle, there is even a line on the eartips for proper alignment. The smaller sized of the eartips are also bi-flanges, presumably to help getting a better fit for those who have small ear canal. Beside the eartips, there is also a pretty good looking aluminum hard case - much resembles the mint tin Head-fier has been using for IEM storage or DIY'ed cmoy amp housing. Build quality is quite good, but not above and beyond IEM of its class. However, the two years replacement warranty does help on sweeten the whole deal. One thing that I couldn't really figure out is the placement of the logo. While S4 is almost always showcased with the logo (on the earpiece), that is actually the backward facing side of the IEM. That's a little misleading especially for people who don't pay attention to the L/R marking on the housing.
Sound Quality
A standard 50 hrs of burn-in is carried out before the review. I had heard the Klipsch X10 quite some time ago but if my memory serves me right, it is quite an impressive IEM, especially consider it is a single driver balanced armature IEM. So my expectation is a little high for the S4, given that it does gain a lot of popularity in the first few months after launch. While not being totally disappointed, I'll have to say the overall sound doesn't really impress me much, from a big brand name offering's point of view.
The overall sound is warmish and bass driven. Bass is the strength of S4. It is deep and well bodied, quantitatively abundance but retains decent quality, just a tad slow on the attack. However, everything goes downhill from this point forward. Mid has a sense of warm in it, but lacks forwardness and resolution to almost the point of being thick and gluey on the back ground. While treble does extend to 16kHz, there are some uneven peaks on the upper vocal as well as around 12kHz that makes it rough, dry and lacks refined detail. Soundstage is surprisingly decent, perhaps more of a side effect from the slightly hollow out mid presentation.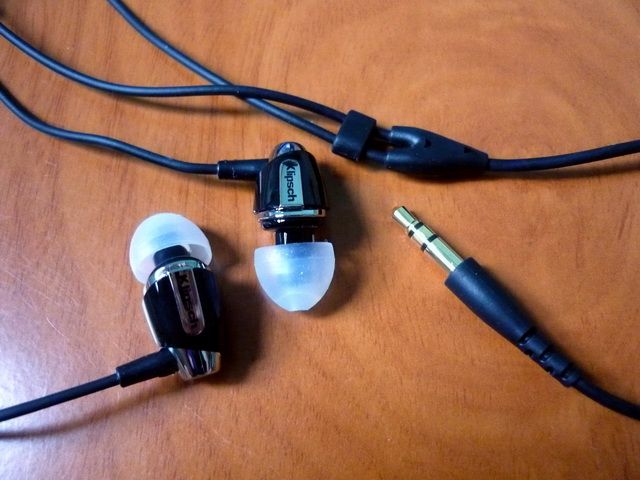 Verdict
While S4 gives a decent impression on first listen, the overall lack of refinement slowly wears away any plus side it might have and being to make it a fatigue, and somewhat unrest presentation. Much like the previously reviewed Etymotic MC5, this is a physically decent IEM that doesn't quite have the sound quality to match, unless you don't mind the scratchiness.
This above rating is for Klipsch S4 only and may change without notice. Please refer to the list for a complete listing