First, I would like to thank the local AKG dealer
Event One Sdn Bhd
for the K319 review sample.
Back before 2005 when Yuin still yet to reach Head-fi, the international earbuds scene sure looked like a desert. Sony hadn't really done anything major since E888, Panasonic already dropped its high-end earbuds line entirely, Sennheiser didn't paid much attention on this part of the market, Audio Technica was just too expensive outside of Japan. With IEM market still yet to mature, the portable world was in its own little 'dark age'. However, we have seen a good comeback for earbuds in recent years with the emergent of high-end portable headphones market, partially thanks to the rapid IEM development. After the success of once unknown Yuin's PK series, two important things happened: First, people realize even earbuds can be 'Hi-Fi' as well. Second, manufacturers, both big and small, start to take notice on the potentiality of high-end, "high-priced" earbuds market. Perhaps we might have entered a new golden age for earbuds, or at least that's my personal hope. Regardless, here is little something about AKG current flagship earbud, the K319.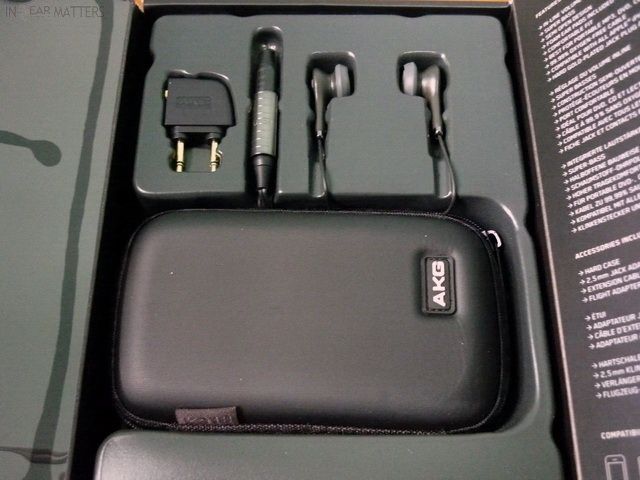 [SPEC]
Frequency range: 16Hz -23kHz
Impedance: 32ohm
Sensitivity: 128dB SPL/V
Color: Dark Charcoal
Headphones weight without cable: 5g
Max. input power: 15mW
Cable: 0.5m + 0.5m(extension), 99.99% OFC
Gold plated mini plug
In-line volume control
K319 (left) and K311 (right). Notice that K319 is actually a little smaller in size.
Build Quality, Accessories and Comfort
Having own K311, the lower end of the same series, I know build quality will not be an issue here. The only thing to look for, or perhaps the only issue left to discuss, is the design.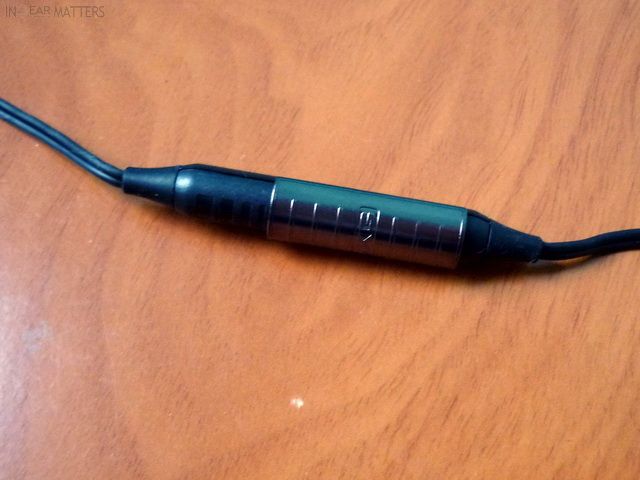 First, there is the in-line volume control. Many people dislike the idea of in-line volume control, but I don't find it to be too troublesome as long as it is well designed. I actually like a good design volume control, such as the one on Sennheiser MX90vc - light, functional, and elegant. The one on K319 is a little bulky in size, but still pretty light and decent looking.
Two parts cable is very much a double edged sword. I figure AKG thought people might like a two parts cable if they hang their iPod on the chest or use a Bluetooth receiver, which of course are all valid reasons (and perhaps Sennheiser has the same thought when they designed MX760?). I guess the average audiophile hate two part cable as much as in-line volume control for the same reason, because they have no use of it and the design add unwanted weight to the cable. Which of course make little sense when many of them (perhaps me included) like thick interconnecting or power cable and big knob on our amp. Yes, we are biased that way. All things aside, the mini plug / jack are actually pretty small and light (enough) compared to that of MX760 or SE530, so I have no complaint about them. The combined cable length is on the short side, which will be a problem if you are a tall person.
As the flagship, K319 does come with a good selection of accessories. You will get a very well made hard case, airline adapter, 2.5mm stereo plug adapter, a pair of foam pad and the user manual.
The hard case has small pouches for the accessories, which is a good plus.
It is a bit strength about the earpiece but I also see a little elegant in the design. Being the flagship, K319 actually look less fleshy and have more class in the color combination. The distinct styling means there is no mistaking that you are wearing an AKG earbuds on the street, that is if you are walking on the Head-fi street. As you can see in one of the pictures above, K319 is a little smaller than K311 actually. While I can have decent fit with K311, it isn't quite as easy to get it into a good position. With K311, a little off alignment means a little loss on detail, which isn't much to begin with (thus I don't use any foam on K311 for the same reason). The smaller size K319 is in fact a lot easier to get a good fit and a good sound. Though the extra 'pieces' on the cable are a little annoying, but they are not 'tangling' around either.
Overall, I like K319's design, but would personally prefer to keep only one of either the volume control or the two part cable. However, they are not enough of a deterrent to stop me from enjoying K319's sound.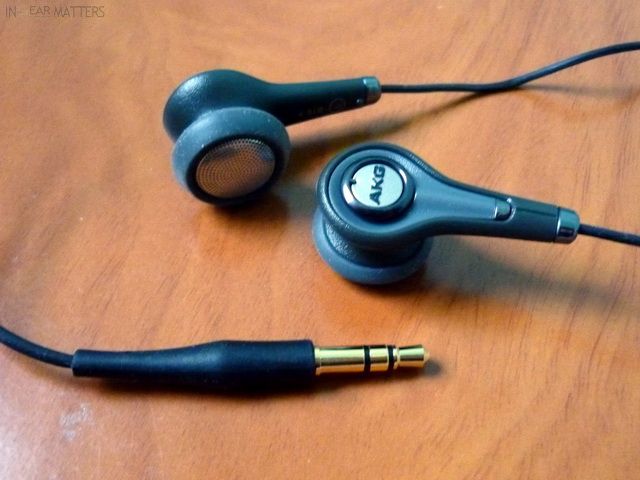 Sound Quality
The earbuds has been given a 50hrs burn-in period to audition. I listen to it with and without foam and at the end I choice to use donut foam pad of my own supply (regular earbuds foam pad with a hole in the front). Without foam, K319 has more sparkle and micro detail but also a little cold, more to the analytical side. With foam, it sounds a little warm and has a better bass body but there isn't enough detail. With donut foam pad, you get the best of both worlds: It retains most of the micro detail and still have some warmness that benefits the bass. It is more balanced sounding this way.
Overall, K319 sounds just a tiny bit warm from being balanced and has a very decent mid / lower-mid performance, especially on the male vocal or even deep female vocal. However, it is balanced enough on both end that I won't refer it to be mid centric. Treble has a respectable extension to almost 17kHz in a fairly smooth fashion (compared to the more edgy MX760). Bass rolls off a bit more significant below 80Hz also in a fairly smooth fashion and disappear under 30Hz. K319's bass is not quite as punchy or fast as MX760 and not quite have the bass body of MX90vc. It is not bass light, but neither is it a strong point - 'adequate' is perhaps how I would describe it. Soundstage is very good, better than MX90vc but not quite as far reach as MX760 (which is a little artificial and not quite as natural as PK1). It has decent air, but not quite the width to compete with the best out there.
So K319 isn't turn out to be a giant killer, but it is no slouch either. It certainly isn't dwarfed in front of Sennheiser last two generations of flagship earbuds.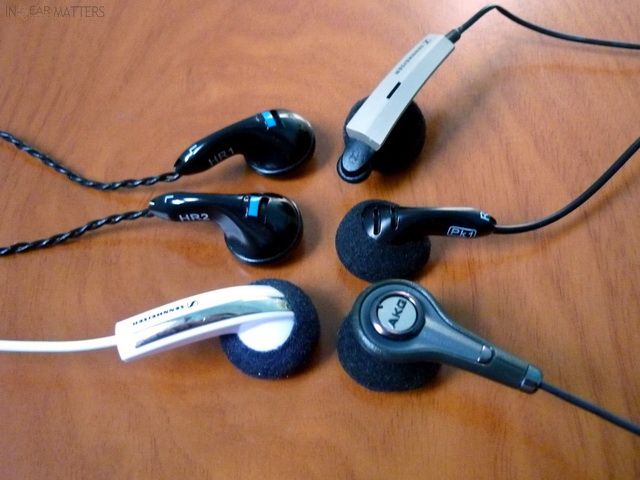 Sennheiser MX760, MX90vc, CrossRoads HR1, HR2, Yuin PK1 and K319 under one roof.
Conclusion
AKG K319 might not be the best sounding earbuds in the market, but it holds its ground well against its competitors and has nothing to be ashamed of. Great build, decent design, good selection of accessories, can be found in various places for just under US$100, a sound worthy of being called flagship, plus a two years warranty* - I would say that is a pretty good deal.
*Not sure about U.S. and Canada, which have a different warranty terms apparently.