The first time I saw the Oriveti Primacy in person was a few months ago on a busy street in Singapore, wore by a stranger, not far away from E1 Audio, a small audiophile headphone store. As a self-proclaimed IEM addict, I tend to recognize just about every IEM I saw in 'the wild' – but that time I didn't, which sort of bother me (*and of course I found out what it is in E1 Audio right then). Not long after that, Oriveti Primacy seems to be everywhere – on the street, on Amazon.com, and on quite a few review site gaining a lot of traction. That kind of sum up my impression on Oriveti as a company: like a ghost one day, and then suddenly the new internet viral sensation the next day - and that is with just one IEM model. Truth being told, I still don't know much about the company after all these time, but I do have the Primacy with me now and I can finally understand the popularity – it is an IEM that is meant to impress from the first listening.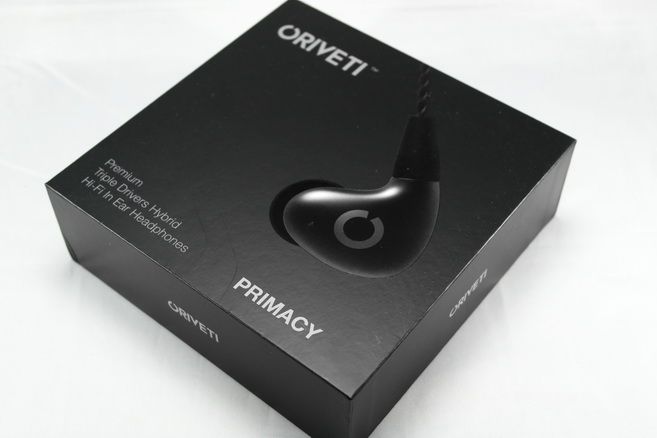 Spec
Driver: Exclusive Dual Armature Driver + 8.6mm Dynamic Driver
Impedance: 11 Ohm
Frequency Response: 20 - 20000Hz
Sensitivity: 107+-3dB/mW, 1000Hz
Distortion: Less than 1%
Plug: Gold-plated 3.5mm Stereo Plug
Cable: 1.2 m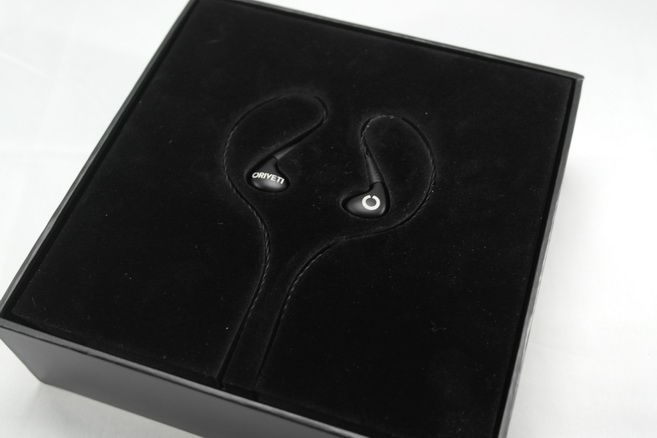 Packaging, Accessories and Build Quality
The packaging is classy but not fancy – heavy stocked black paper box with simple design. Inside sits the Primacy on a velvety pad, with all the accessories underneath the pad. For accessories, you will find a pair of ear guide, an earwax cleaning stick, 6.4mm-to-3.5mm adapter, airplane adapter, 8 pairs of silicone eartips (2 pair per size with 4 different sizes), 2 pair of foam tip as well as a good looking cylindrical aluminum case. All the accessories are pretty good in quality. If I were to suggest a change, I think I'll make the aluminum case a screw top and right now it is keep tight purely on the vacuum created when the top and bottom half open up, which means it isn't exactly a very tight fit. But it probably is more of a home storage as it is a bit too heavy to carry around. You might want to invest in a fabric or pleather hard case instead for out and about.
Build quality is quite excellent. The earpiece itself is entirely made out of aluminum and looks to be finished very well. The cable employ MMCX connector, which isn't my favorite, but it is still pretty decent overall. It is braided and quite soft with no microphonics to speak of. Of course, you can always swap out the cable if you want. In fact, Oriveti does sell an upgrade cable themselves. One thing to note is that the nozzle on Primacy also houses the dual BA driver inside, so it is a little on the wider side. It shouldn't be a problem for most except those who have very small ear canal. Beyond that, the actual size of the whole ear piece is actually very small for a triple driver hybrid and looks rather stealthy when use.
Sound Quality
Primacy's sound signature is kind of hard to sum up – it has sort of a warm + sweet sound with good treble presence, and I would have called it more of a V-shaped sound if there is a little less mid. But kudos to Oriveti, Primacy's sound signature strikes a really good balance from bass to treble that it has somehow gotten the best of both worlds – with a mix of richness and texture of a warm + sweet sound signature, plus a good bass / treble extension and excellent soundstage of a V-shaped sound, resulting in a fun and energetic sound. Bass reaches down very deep, more than enough in quantity to satisfy even bass head though the decay is slightly short from actual bass perfection. Mid is well textured and decently sweet but it isn't upfront. Vocal is placed just far enough to give good spacial orientation but not too far to sound dull. Treble is well extended and quite crisp. Not detail as a true analytical sounding IEM but it complements the mid and bass quite well. Soundstage is well above average, though not the widest around.
Overall the Primacy is fairly well composed. The fun and energetic sound goes well with just about every kind of mainstream music, but it isn't extreme enough that you can't listen to classical or indie without feeling funny. The strength in Primacy is in its versatility, and you can't always say the same to many of the $300 IEM out there.
See basic measurement
here
.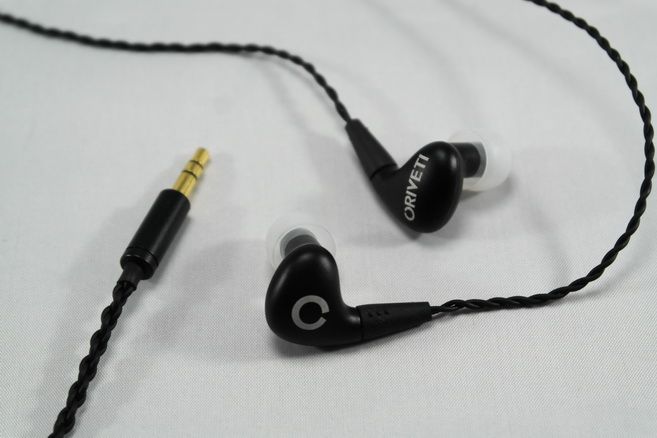 Sum-up
These days you can get dual or even triple driver hybrid for very cheap price. Besides many small Chinese brands, even Xiaomi and its design's arm 1More have pumped out one after another sub-$100 hybrid IEM that almost seems to make it look easy. But the truth is, as good as those cheap hybrid are, their sound quality really doesn't go beyond the scope of their price range, as even sub-$100 single dynamic driver IEM are still relatively good sounding these days. Adding one or two driver of the same or different kind doesn't automatically make an IEM good sounding - it is still good tuning and solid engineering that determines the sound quality. That perhaps is why Primacy is worth three times the price over the 1More triple driver hybrid. Making something cheap doesn't always equal to making something better. In this case, you will be glad you didn't pick up 1More just to save some money over Primacy. It is well worth it.
A thanks to
Oriveti
for the sample.