Some might not know this, but
JAYS of Sweden
is actually one of the earliest audiophile IEM manufacturer around, joining the game well before the whole IEM bloom of recent years. Though their first model was released in 2006, it was really the original q-JAYS in 2007 that put them on the map, right alongside big names like Ultimate Ears (with Jerry Harvey still at the helm and Triple.Fi 10 Pro being their cream of the crop), Westone (with their best offering, the UM2) and Etymotic (always the ER4 of course). But with the 2009 financial crisis and recession hitting Europe hard, JAYS switched gear and focused their attention to mid and lower-end offering while the q-JAYS was ultimately discontinued. It was not until early 2015 that the second generation of q-JAYS was finally announced and JAYS, as it seems, is finally ready to come back to the higher end market.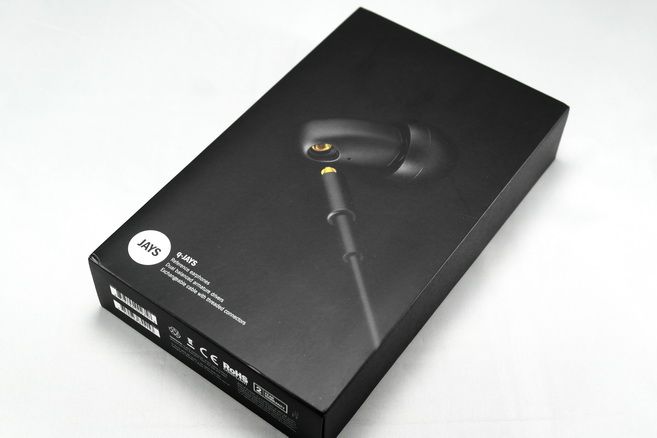 Spec
Driver: Custom Dual Balanced Armature
Sensitivity: 103dB @ 1kHz
Frequency Response: 5~20000Hz (Full Range) / 8~16000Hz (+/-5dB)
Impedance: 50 ohm @ 1kHz
Isolation: -40dB @ 2kHz
Housing: Stainless Steel with PVD Matte Finishing
Cable: 120cm User Replaceable Kevlar Cable with SSMCX Connector and Gold Plated 3.5mm Plug.
Packaging, Accessories and Build Quality
As always, being simple yet elegant is how JAYS like to present their products – no difference with the new q-JAYS on this aspect as well. I guess this is what the Nordic's charm is all about – treating simplicity as a beauty of its own while doesn't compromise in styling or functionality. Now that's class.
Accessories wise, you'll get all that are needed – a round hard case that holds the earpieces can also be used for storage once the inner foam is taken out. 5 pairs of silicone single flange eartips of various size and a pair of Comply foam tip. Last but not least - the removable cable. A few things to note: first, the marking of left and right channel on the cable isn't easy to spot, so don't put them in the wrong order. The earpiece itself doesn't have any marking on them, but the curvy shape itself serves as an indicator on which is which. Of course, you can put them on the wrong orientation if you like it that way. It is up to you. Secondly, there are tiny o-ring on both the cable connector and the removable filter – you don't want to lose those when replacing the cable or cleaning up the filter as they will not be easy to find (well, technically not hard to find either, but you'll need to order a few hundreds of them at a time from some Chinese suppler specialize in o-ring even if they are dirt cheap).
Build quality is excellent, perhaps in many ways some of the best I have seen. On the old q-JAYS, there are a couple of known problems, namely (1) the cable harden over time and eventually will develop a fault right where it goes into the earpiece and (2) earwax clogging the replaceable stick-on fabric filter, which you will need to replace once in a while. The new q-JAYS seems to tackle these problem heads on with the new replaceable cable and removable (*plus clean- and reusable) laser cut metal filter. I am particularly glad to see JAYS didn't cut corner on just using a (usually dreadful and often fragile) MMCX connector, but instead adapted and re-engineered the SSMCX connector with a thread and screw mechanism. That gives the connector the mechanical strength it needs for use as a headphone cable and won't likely to suffer the same kind of disconnecting / pin misalignment issue that plagues all MMCX connector. The metal filter is also excellent example of JAYS engineering capability where they choose to CNC and laser cut it out instead of going with the more conventional manufacturing process. Last but not least is the rather unassuming housing that is formed by stainless steel injection molding and followed by a matte finish using a special metal vapor deposit process. All and all, the attention to detail is unparalleled to all other IEM I have seen.
The removable laser cut filter and the internal acoustic filter.
Sound Quality
Sound signature wise, the new q-JAYS is somewhere between a neutral and a warm+sweet sound, with a slightly rich tone. Bass has good quality and reaches down deep to the 20Hz, but it is qualitatively just a bit more of being neutral. Won't be enough for any basshead, but shouldn't feel lacking for everyone else. Mid-range has decent texture with a semi-sweet vocal that isn't too near or too far, staying mainly in line with the bass but does turn slight bright near upper vocal / lower treble and can get *almost* sibilant if you listen to it on high volume. Treble too extends quite well upward with good clarity and spark, but not quite the level of being analytical sounding. Soundstage is pretty good, above average but not among the best. Overall, the new q-JAYS can be said to have a well-rounded sound. Besides the fact that it can get a bit bright on loud volume (though totally fine in low volume), it has a fairly spotless sound with little weakness to speak of.
If the brightness mentioned s something that worries you, here is a neat trick – you can cut just a tiny bit of foam (say, from earbuds' foam pad) and place it inside the laser cut metal filter. It will nicely tame down the brightness and give just a bit more warmth to the presentation. While you will lose just a tiny bit of soundstage, you will also gain a bit more texture and intimacy. Given the little mod is completely reversible, it is very well worth trying. Just be sure the foam you cut should be almost equal size for both side and you can keep adjusting their size until you get the best balance for your own taste.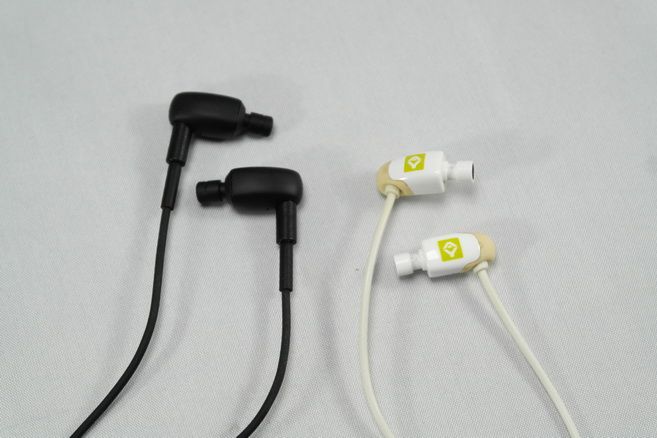 Last but not least, and perhaps the question on every original q-JAYS users' mind – is the new and old q-JAYS sound the same? Well, they are similar, but not identical. The overall quality and quality of bass and upper treble is pretty much the same, but the old q-JAYS has a more recessed vocal and lower treble range that gives it a mild V-shaped presentation. In comparison, the new q-JAYS has a vocal and lower treble range that is more in line with bass and upper treble and thus it has somewhat flatter frequency range in listening. That being say, they do still share the same rich and warmish tone in their presentation. All and all, it is more of a gentle improvement rather than any radical change.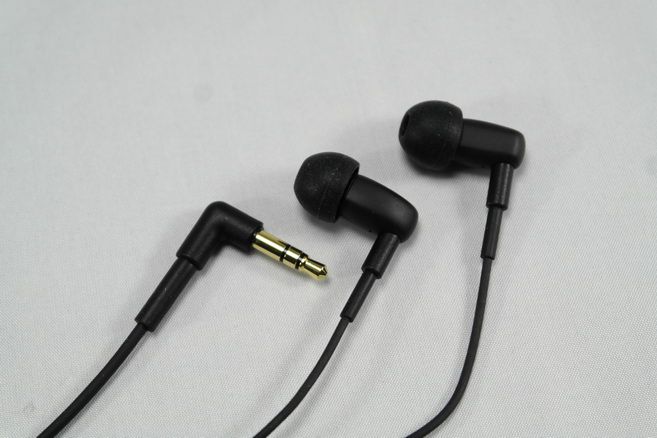 Sum-up
We have seen triple (if not more) drivers IEM offered on the same price range and we have also seen sub-$100 hybrid IEM from China these days – so does the new q-JAYS really stands a chance? If anything, I'll say JAYS have managed to make the dual driver BA sexy again, and that's no small feat on its own. Ignoring the driver-number game or the price war from China, I think many will agree that the new q-JAYS is perhaps one of the most refined and well-engineered IEM in a total package that $400 can buy. In other words, while q-JAYS may not be standing as one of the best IEM of its time like the original q-JAYS once did, it is still a relevant IEM of the current market. Kudos to JAYS, It is the proof that form and function can indeed be married in an uncompromised union.
Basic measurement can be found
here
.
A thanks to JAYS for the sample.