Echobox
is a new startup with a strong audiophile's background, and the Finder X1 is the company's first IEM that has placed an emphasis on durability as much as it is on sound quality. The company has already finished up a successfully indiegogo campaign that offered the early bird Finder X1 for US$79, though you can still get one at US$149 with a January delivery day before it will be eventually sold at its regular price of US$199.
Spec
Driver: 9.2mm dynamic driver with PEEK diaphragm
Frequency Response: 15Hz ~ 35kHz
Sensitivity: 96dB/mW
Impedance: 22ohm
THD: under 1%
Housing: Titanium
Plug: 3.5mm Stereo Gold Plated
Cable: 1.2m Silver Plated Copper
Sound Tuning Filter: Reference, Bass and Treble.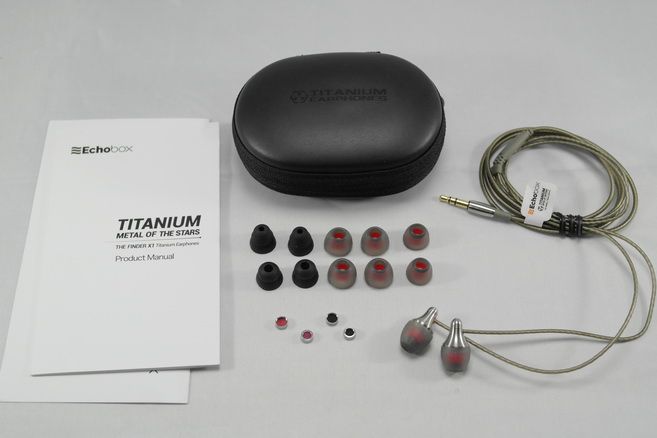 Packaging, Accessories and Build Quality
The Finder X1 I have with me is probably the same as the early bird perk, so there might be a little different form the final retail version as far as packaging goes. But if the early bird packaging is of any indication to the level of attention that Echobox has put into its product, I can only guess the retail packaging will only get better as it certainly doesn't look anything short of a high-quality, retail-ready product. However, as much as I am impressed with what I have seen, there are still one minor flaws – the sound tuning filters are so tightly fitted into the box that I have a really hard time getting them out. Also, it would have been nice to have a small case or holder to put those filters in once they are taken out of the box. While the included hard case is really good in quality, it doesn't have the right compartment to place the 4 tiny filters in by themselves as they can fall out quite easily. This might come as a slight inconvenience for those who like to re-tune their Finder X1 from time to time as you might have to find your own way to secure those filter in the hard case.
Accessories wise, besides the filters and hard case I have mentioned, you will also find a couple pairs of single flange silicone eartips of different size and two pair of tri-flanges of different size. For the retail version, there should be some Comply foam tips included as well. All and all, a fairly good selection of accessories, though nothing above and beyond.
Build quality is where the Finder X1 excels – well, mostly. Echobox has made a point that the Finder X1's housing is made out of titanium for increased durability, but I will say that the finishing is quite beautiful as well. As an added bonus, it is also extremely light. The cable is also equally good in quality and look – so why is it not the perfect IEM? Firstly, because of the bell shape design small housing and the lack of cable's strain relief, it is actually not that easiest shape to grab when you are trying to remove it from your ears (and make worst if it sits deeper in a larger ear canal). That tends to encourage user to grab onto the cable to remove the earpiece – while the cable is really good in quality, no doubt all the pulling still won't be great in the long run. Also noticeable is that the single flange eartips, while excellent in build quality, could use a small opening on its nozzle as the current design isn't the most optimum for smaller ears. Lastly, I notice the reference (black) filter doesn't screw all the way down like the bass and treble filter. Though it doesn't impair its functionality (and you won't be able to see it under the eartips anyway), it does mean the reference filter is slightly easier to unscrew than the others. None of the above is really much of a turndown, so to speak, as the overall build quality remains excellent and these issues can be overcome with either careful use or aftermarket parts. But in a sense, it is still a little bit form over function.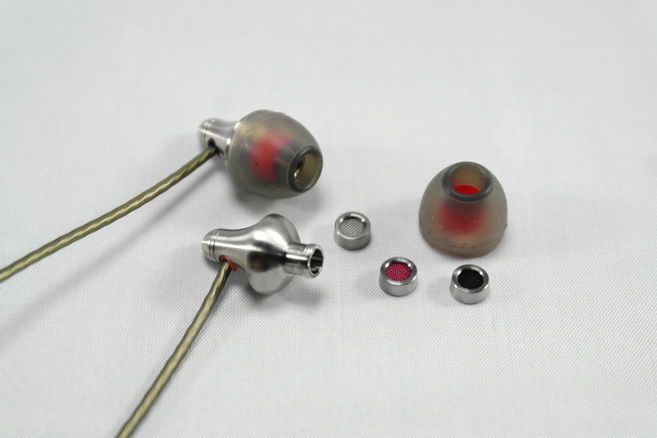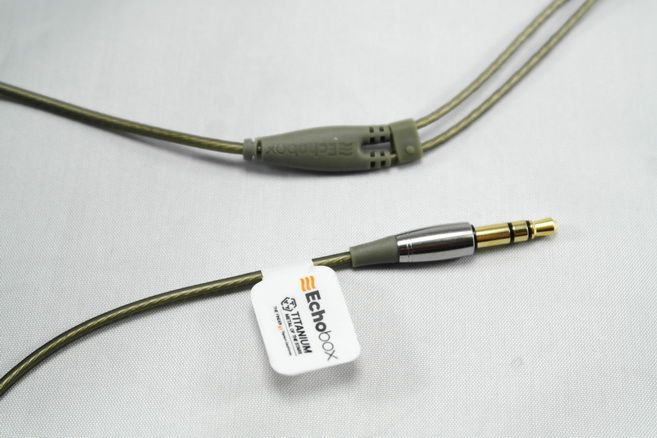 Sound Quality
As far as sound signature goes, the Finder X1 has a mild U-shaped sound with a bright upper tone. Bass extends fairly deep, but lacks a bit of body and weight to really have a character of its own. It won't be a bass head's dream-come-true, so to speak, but otherwise there is no real fault to speak of either. It is clean, well behaved and overall in good quality. Mid is rather on the dry side, as you would have expected from a mild U-shaped sound signature. As a result, vocal sounds just a bit too far - not entirely lifeless but it does leave the listener wanting for more. Treble on the other hand is both the highlight and perhaps the Achilles' heel of Finder X1, and this is where the tuning filters have the most effect. On the default reference filter, the treble is crisp, airy and beautifully extended on the top, but comes up almost edgy near the upper mid / lower treble range and can be somewhat irritating on my normal listening volume. The treble filter just worsen the edginess a bit more and as a result, I didn't quite spend any real time on it. The good news is the bass filter does tame the treble down enough that I can more comfortably listen to the Finder X1 for an extended period of time, provided if I don't push the volume too high, which will bring the edginess back again. The downside is however, the bass filter does take always some of the crispiness and airiness in exchange. Due to the mild U-shaped sound and the well extended treble, soundstage is excellent on the reference and treble filter. Even with the bass filter, which reduces the airiness a bit, it is still well above average.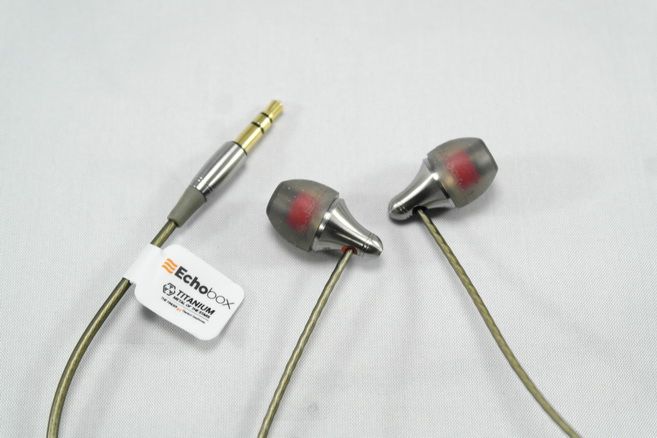 Sum-up
As Echobox first IEM, the Finder X1 speaks quality – both sonically as well as aesthetically. If you already got the early bird US$79 deal, I'll congratulate you for getting a lot of IEM for quite a small price. Even If you are on the January deal of US$149, it is still a good bargain overall. The final retail price of $199 however will definitely put Finder X1 in stiffer competition since that is the same space where some of the best value / performance IEM occupy. So if you are already planning on getting a pair, do it before it is too late – of course, I do want to put the emphasis that the Finder X1 is not for everyone – just make sure you do like a mild U-shaped sound with a bit of brightness. I can imagine music like EDM and string instrument will go particularly well with the Finder X1's clean and slightly sterile presentation.
If ever Exhobox could give the Finder X1 is bit more warmth and a bit less treble, it could very well have a big winner at hand. While Finder X1 is not perfect, it is still stellar as a first effort into the very crowded IEM market.
A thanks to Echobox for the review sample.