Well,
Brainwavz
is a brand that really doesn't need much introduction. It started much like a side project for mp4nation.net to introduce hidden jewels among Chinese IEM to the oversea market and now it transforms into a full-fledged production line of its own. The Delta (US$22.50), R1 (US$44.50) and R3 (US$129.50) are part of their current offering.
Spec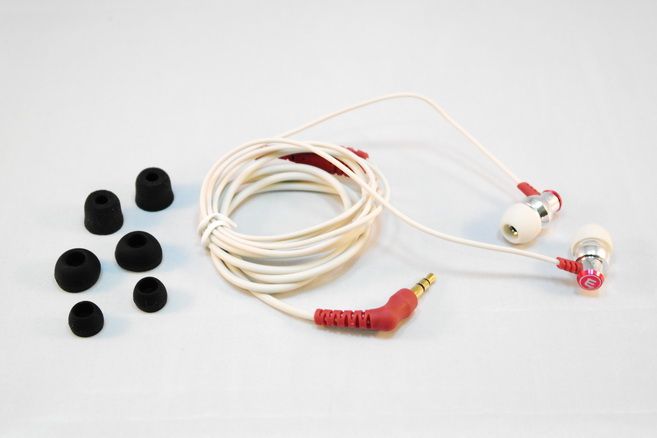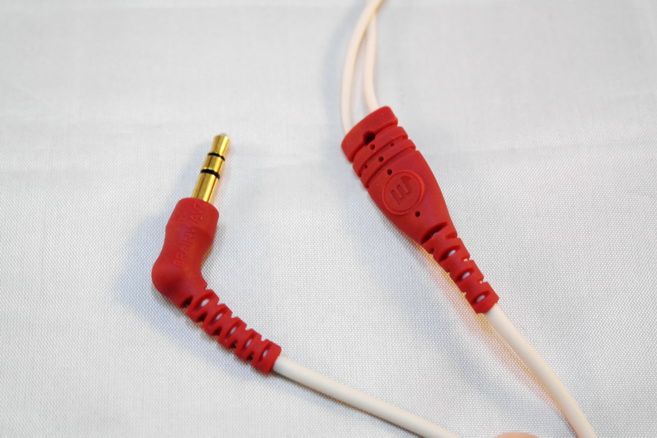 Delta

Transducers: Dynamic, 8mm
Rated Impedance: 16ohms
Sensitivity: 100dB at 1mW
Frequency range: 20Hz ~ 20KHz
Maximum input power: 2mW
Cable length: 1.3m, Y cord, OFC Copper.
Plug: 3.5mm gold plated, 45 degree.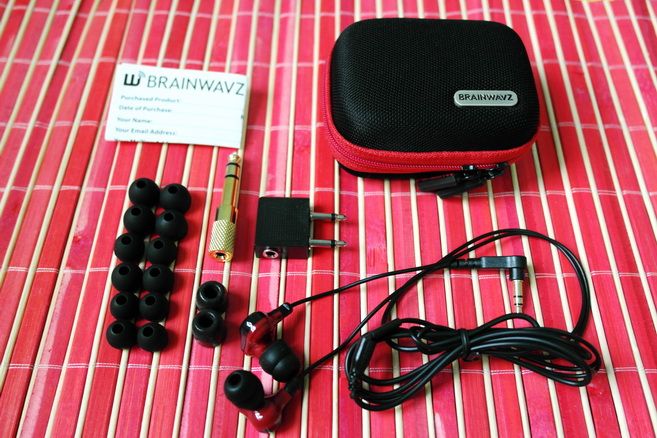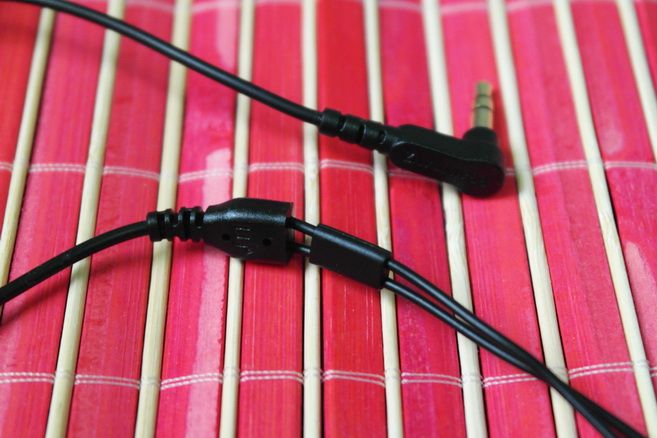 R1
Transducers: Dual Dynamic, 6.8mm treble + 9mm bass units
Rated Impedance: 16ohms
Sensitivity: 95dB at 1mW
Frequency range: 20Hz ~ 22KHz
Distortion: <= 0.3% @ 94dB
Channel balance: =< 3dB (at 1000Hz)
Rated input power: 2mW
Plug: 3.5 mm gold plated, L Shape
Cable length: 1.2 meters Y cord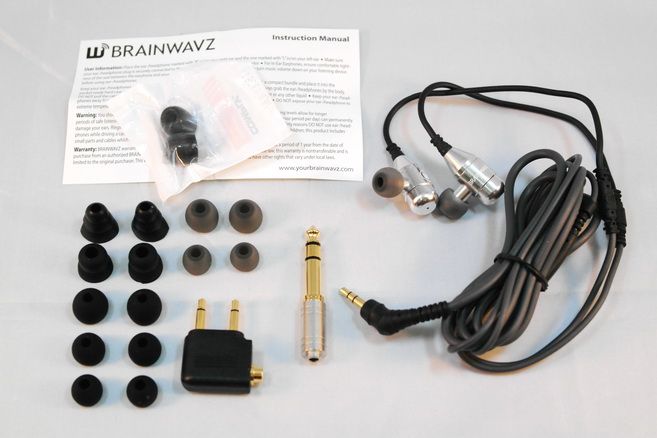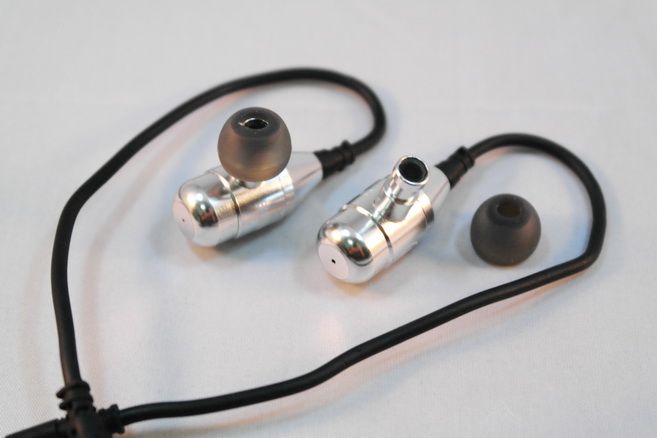 R3
Transducers: Dual Dynamic, 10mm x 2
Crossover: Passive
Rated Impedance: 32ohms
Sensitivity: 95dB at 1mW
Frequency range: 20Hz ~ 20KHz
Maximum input power: 2mW
Cable length: 1.4m, Y cord, OFC Copper, professional grade memory cable.
Plug: 3.5mm gold plated, 45 degree.
Warranty: 2 years
Packaging, Accessories and Build Quality
Begin an entry level priced IEM, Delta comes with the simplest packaging as well as the least accessories, namely just the extra eartips and a pair of Comply foam tips. R1, which is the oldest model of the three, actually has the best packaging similar to that of the old Brainwavz flagship B2. Not surprising as it was originally priced much higher at release but has so far drop to just under $50. Without saying, it also has quite a bit more accessories, including 6 pairs of single flanges eartips, a pair of bi-flange, a pair of Comply, an air-plane adapter, a 6.4mm-to-3.5mm adapter, as well as a good looking hard case. R3, being the lastest flagship model just under B2, has more of a scaled-back packaging from previous generation but features pretty much the same abundance of accessories as R1, with a pair of additional tri-flanged eartips.
As far as build quality goes, all three models are pretty solid. Being as cheaply priced as it is, Delta is actually very well built. R1 could use a softer strain relief but overall it isn't bad in any real sense. R3, for the lack of words, is built like a tank, with thick cable, extra strain relief and even a confidence inspired 2 years warranty – however, that's also its Achilles' heel. The thickness of the cable is almost over the top and it is very rubbery. The memory wire coming out of the earpieces are too long and hard to use. The cylinder shaped earpieces are just lacking comfort and ergonomics. It is like the whole IEM is designed to be so impressive just on the look that no one remembers that it needs to be practical in the first place.
Sound Quality
The sound signature of Delta is warm, but quite balanced without fairly little flaw. The frequency range extends quite well to both ends though they are smoothed out at both tips. Quantitatively wise, bass is slightly north of neutral. Not bass lightly per se but certainly won't impress any bass head. Treble is smooth and could use a little bit more sparkles, but it is still overall quite detail, just not analytical level of detail. Mid is well rounded, neither too sweet nor dull, too upfront nor distanced. Soundstage is quite decent, just a bit above average and tied in well with the whole presentation. As far as overall SQ goes, Delta is about on par with its older sibling, the M2. With M2, you get a little more sweetness and texture over the mid. With Delta however, you get better balance over the whole frequency range and a more versatile sound.
The sound signature of R1 is mainly bass oriented, but not in your typical sense of the words. Unlike most shake-your-head-off kind of bassy IEM, R1 is closer to being a U-shaped sound. But it is still counted as a bass oriented sound as it is the big and fairly deep reaching bass that will grab your first attention. In that sense, non-basshead need not apply. Mid is where the R1 sounds a bit bland and slightly hollow, which could very well be the weakness of employing mechanical crossover in a multi-driver setup as it can be very tricky. Treble is well extended and sparkly, though not to a point of being analytical. There is a slight peak around lower treble / upper mid, around the top of female vocal, making it sounds a little grainy on bright music. Because of the slightly hollow out mid, the soundstage is actually very good. Not the best there is but well above average. Overall, R1 is just a little ahead of Brainwavz's own M4 and M5. Its unique sound signature does put it at a bit of disadvantage since it either sounds great or it doesn't sound right when it comes to different genre. It will probably goes best with music that is already very sweet and smooth, female Jazz for an example.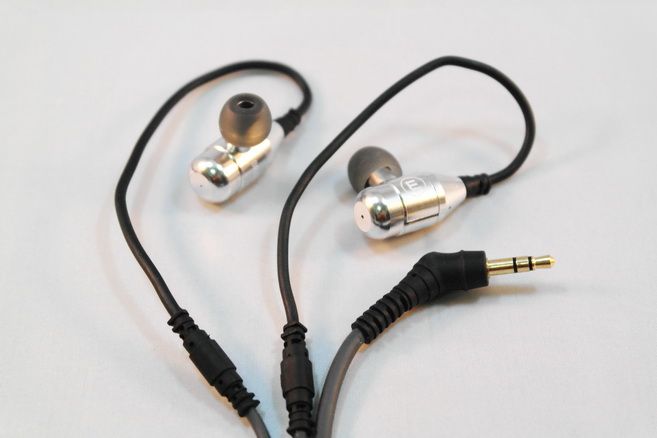 The sound signature is R3 is warm in tone but close to being neutral in frequency distribution. Bass reaches deep but quantitatively neutral. While you can hear the sub-bass, don't except any head-shaking roar. Mid is in line with the bass on quantity, but well textured, sweet in tone and not too upfront. Treble also extends very well with some crispiness. I would have like it to be a few dB brighter over 10kHz, but quite satisfy as I can already pick up the string vibration of a guitar without too much trouble. That's always a good thing in my book. Soundstage is fairly wide as well. Not as big as R1 but plenty big enough. All and all, R3 is more mature and more balanced than R1, but without being boring. It should work well with most music because of how competent it is.
Sum-up
In all three models, Delta has the best value-for-money factor. While I would love to see it has more accessories, I can't really fault it since it is already quite low in price. On initial launch, R1 is more on the expensive side of things. But now that it is about half as much as its original price, it has turned out to be another good buy as well, as long as you can enjoy the more U-shaped kind of sound. R3 on the other hand has the best sound of the three, as well as the worst ergonomics. The fact that I can't listen to it without having to adjust the fit every few minutes is a huge turn off. I really won't recommend it to anyone who doesn't know what (s)he is getting into. Hopefully by the next time around, Brainwavz would have learned the lesson and able to transform R3 to something more ergonomically friendly. There is potential in those dual driver that I hate to see being wasted.
Check out
The List
for numeric ranking.
A thank to MP4Nation for the samples.