This is the third times we have seen SonoCore here at In Ear Matters. With each generation, they have gotten better and batter but truth being told, there are always some issues remain. This time we take a look at their latest dual dynamic model 'Chrome' as well as their budget single driver 'Mia'.
Spec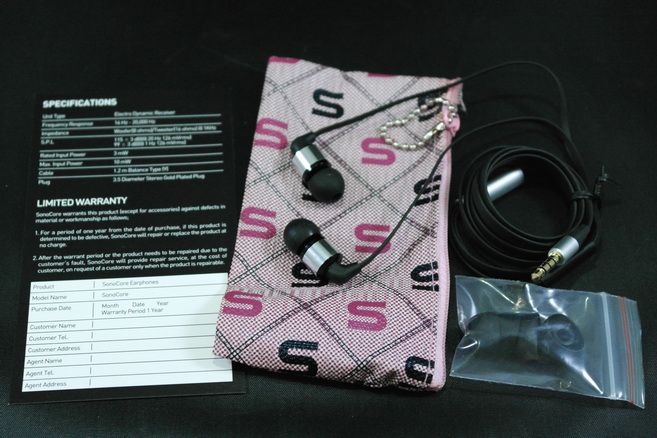 Mia
Driver: 11mm Anti-Noising Power Unit Dynamic Driver
Impedance: 16 Ω
Sensitivity: 115±3 dB/mW at 1kHz
Frequency response: 20Hz-20kHz
Max input power: 5mW
Cable: Flat with mic, 1.2M
Weight: 15g
Single button mic supported
Price: US$35
Chrome
Driver: 6mm + 9.0mm Dynamic Dual Driver
Impedance: 16 Ω
Sensitivity: 105±3 dB/mW at 1kHz
Frequency response: 16Hz-22kHz
Rated power: 2mW
Max input power: 5mW
Material: aluminum alloy
Color: Chrome
iPhone compatible remote+mic supported
Pice: US$64
Packaging, Accessories and Build Quality
Both IEM comes in the same simple hard paper box, nothing fancy at all. Inside is the simple warranty card, a zippered nylon pouch, three pair of eartips of difference sizes, and the IEM itself. Again, there is nothing fancy.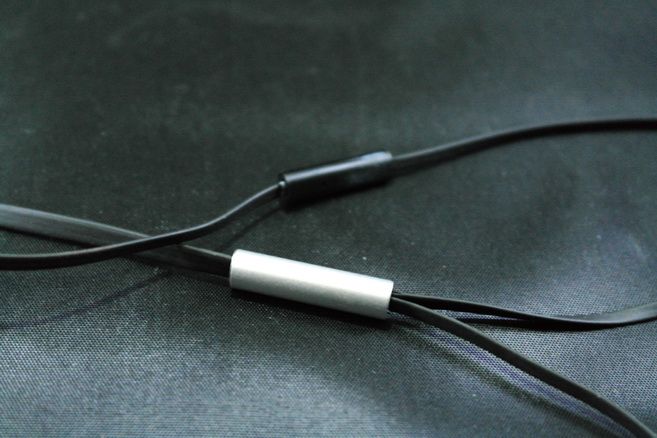 Mia's Y-splitter and remote
Chrome's Y-splitter and remote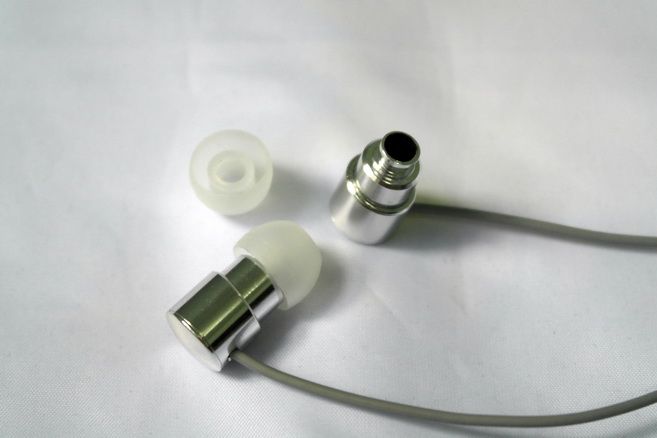 Build quality is never quite a strong point for SonoCore in the past. It is getting slightly better with the use of metal parts in the newer models. But they are still not as good as they can be. Mia is actually alright overall. It has flat cable for better durability but it is the slim kind so it isn't too microphonics. One thing to note is that the nozzle on Mia is slightly bigger than usual, so those with small ears probably won't find it particularly comfortable. There is also minor driver flex, though no enough to be of any real concern. Chrome, like the previous SonoCore dual drivers, still lacks proper strain relief on the earpieces. The iDevice compatible remote+mic is built into the Y-splitter and function well, but it looks slightly cheap. Like I said to previous SonoCore models, there is still room for improvement and detail that could use more attention.
Sound Quality
Both IEM have been given over 50 hours of bun-in before the review.
Mia is warm and bassy. Bass reaches down deep into the 20Hz region, but quantitatively more on the upper bass. It is however still fairly well controlled, not boomy and quite enjoyable. Mid is decent, neither particular sweet and textured nor hollowed. It complements the bass well, contributing to the warmness of the presentation but doesn't stand out on its own. Treble is on the smooth side, clean but don't have enough upper extension and sparkles to give crispiness. There is a small peak on the lower treble near the sibilance zone, not bad per se but definitely makes upper vocal slightly grainy. Soundstage is a little above average with decent space, better in depth than width. Mia is best compared to the U-shaped but also bass oriented RHA MA-350 and Klipsch S4. If Mia has more sparkle, it would fit the U-shaped description as well. But the good thing is the slightly smoother presentation actually makes Mia a little more adaptive and easy going, even though they are qualitatively about equal.
The new Chrome is also leaning toward the warm and sweet side, by more laidback. The previous generation of SonoCore dual driver, the Cindy, kind of change between a bassy sound to a more balanced sound when better powered. Chrome on the other hand experienced a much lesser change in sound signature between underpowered and proper powered, which is actually quite a good thing. Bass reaches deep with good quality and quality, with the right speed and impact to make for an enjoyable experience even for those who don't usually like bass. Mid is sweet and textured. It puts out enough detail to keep it in line with the bass performance. Treble, like other SonoCore's models, is on the smoother side. But unlike Mia that is grainy on the upper vocal, Chrome is better behaved, making it much more enjoyable - Yes, I have use the same word twice already, which is really the essence of Chrome's presentation - a very well rounded and fun sound, inoffensive in almost every way and tends to make people want to dance to the music. Soundstage is quite good. Not the best but still well layered and specious. Overall, the new Chrome is a step up from the previous Cindy, though it might not be a major one. It offers a more matured sound but still retains the lively presentation of the series that makes them so likeable in the first place.
Cindy and Chrome
Verdict
SonoCore has been improving but there is definitely still room. They have gotten the sound right to tune their IEM to be musical, engaging and easy going, but they still don't do as good in build quality as their competitions, which have become stiffer over the recent years. Well, the battle rages on, and I think we haven't seen the best of SonoCore just yet.
A thanks to
SonoCore
as well as its authorized dealer,
Mellow Works Studio
for the samples.
Numeric rating can be found on
The List