First, I'll like to thank
MP4 Nation
for the sample. M4 is born in the search of a bassier version of Brainwavz's flagship B2 at a more affordable price, yet still required to outperform or at least match the sound quality of the rest of the M series – which is not as easy as it seems, since the M series has always been very well received by the users. While M4 is certainly different from the warm, more mid centric sound of the M series, it is by no mean a total departure. While M4's more V-shaped frequency response still keeps the strong bass intact, it also offers really good quality treble detail that has been missing from the M series. In a sense, M4 is the hybrid for those who are looking for something in between the M series and B2.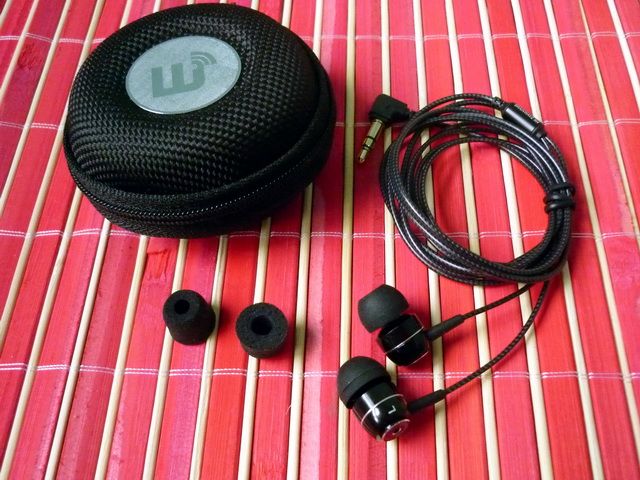 Spec
Transducers: 10mm Dynamic
Impedance: 16 ohm
Sensitivity: 101dB at 1mW
Frequency range: 20 ~ 20000Hz
Distortion: <= 0.3% @ 94dB
Channel balance: =< 3dB (at 1000Hz)
Rated input power: 4mW
Maximum input power: 20mW
Plug: 3.5 mm gold plated, L Shape
Cable length: 1.2 meters Y cord
Packaging, Accessories and Build Quality
Since I didn't receive the full retail packaging, I won't be comment much on both the packaging and accessories. However, having reviewed a few of Brainwavz's IEM in the past, I am pretty sure Brainwavz won't go cheap on both ends. As far as I know, there will be three pairs of single flange eartips (S, M, L), a pair of Comply S400 foam tips, shirt clip, and a hard case – this is fairly consistent to what have been included with B2, which is certainly a good thing since M4 is almost half the price of B2.
Build quality wise, M4 is quite decent. The housing is full aluminum and look to be similar in design as those used by HifiMan and Sunrise, except M4 has a fairly large vent hole at the back of the housing. The cable on the other hand looks more similar to that of MEElectronics, with the transparent rubber outer sleeve and braided cable inside. Unfortunately the good looking cable does have a bit more cable noise / microphonics than the regular cable, so the use of the included shirt clip is a must. There are also some minor driver flex detected on both left and right transducer, slightly annoying but nothing as bad as Monster Turbine Pro Copper that I have reviewed a while ago. As long as the housing is pushed into the ear canal on an angle (so the air escapes more freely) instead of straight in, driver flex should be close to minimum.
All in all, I'll say M4 doesn't excess or worsen in build quality when compared of its elder siblings in the M series. It is mostly just different in pros and cons - not bad for IEM in the sub$100 price range, but certainly not the best there is.
Sound Quality
The IEM has been burn-in for well over 50 hours and no significant sonic change has been observed.
The overall sound signature is a deep V-shaped frequency response, with lots of treble and bass. This is of course not a surprise as it is supposed to a bassy version of the bright sounding B2. While abundance and has decent depth, bass can be slightly boomy at time. However, it is not offensive and rather still quite enjoyable. Mid range, especially vocal, comes out clean and well detailed, but lacks a good sense of texture and warmness. It is further away in the whole presentation and can get slightly overpowered by other frequencies, especially in bass heavy, fast music. Treble is decently extended and crisp, but not quite as bright, detail or aggressive as B2. A peak around 12 kHz makes it sounds slightly grainy on the upper vocal, but again, nothing offensive or sibilant. Soundstage is above average, largely thanks to the recessed mid that gives more space between the listener and the performer.
So, what other IEM would M4 compare to, as far as SQ is concerned? I'll place it just above ECCI PR401 and right next to the old Sony flagship, the MDR-EX700. Both, like M4, have a V-shaped sound. What is different between M4 and these IEM is that it has a cleaner, colder sound that places it closer to an analytical IEM than the warmer sounding PR401 and EX700. While the other two offers better textured low and mid, M4 excels in treble detail. M4 is right between PR401's smooth extension and EX700's overly harsh upper vocal, staying just under the threshold of being sibilant. That gives M4 a faster, lighter and crispier sound that won't try to pierce into your eardrum.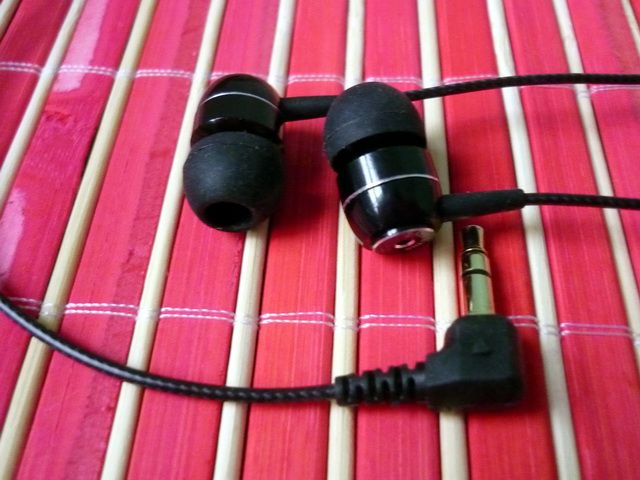 Verdict
For its goal as a dynamic version of B2 with more bass, M4 is quite successful. It offers a very different sound signature than the old M series, yet still improves upon them. People who find the old M series not detail enough or B2 not bassy enough should be happy to know that M4 is the middle ground you might be looking for. While neither a bass monster nor true analytical IEM, M4 is still in itself a well tuned and enjoyable IEM to listen to, almost like a lesser version of Triple-fi 10 in a dynamic transducer form. Though still a fair price at around US$70 from MP4Nation, North Americans should be happy to know M4 can often be had for less than $50 from Amazon, truly making it a great bargain.
Check out
the List
for numeric ranking.