First, I'll like to thank DUNU for the sample.
DUNU, also known as TopSound
, is one of best headphone OEM currently in China. They have been around for a while now but mostly outside of the public's view as an OEM. However, they have recently decided to refocus on their own DUNU brand of headphones with the launch of a new series of earphones. The first two of the series, balanced armature based Ares (DN-11) and Crius (DN-13,)
were reviewed
a few months ago and I am impressed by their outstanding build quality. Now it is time to follow up with two more DUNU, the dynamic transducer based Trident (DN-12) and Hephaes (DN-16).
SPEC
Trident
Driver: 6.8mm dynamic transducer
Impedance: 16ohm
Sensitivity: 95 +/- 2dB
Frequency Response: 10Hz - 20kHz
Cable: 1.2m, 3.5mm gold plated stereo plug.
Hephaes
Driver: 9mm dynamic transducer
Impedance: 16ohm
Sensitivity: 105 +/- 2dB
Frequency Response: 10Hz - 20kHz
Cable: 1.2m, 3.5mm gold plated stereo plug.
Packaging, Accessories and Build Quality
I have said the following on my previous DUNU review and I think the description is just as fitting to this review as well: "The word 'pro' popped into my mind when I first took these packages out of the shipping box. The level of finish and refinement on the packaging is closer to that of what you will expect from a big company. DUNU isn't cutting any corner on the packaging, or anything inside."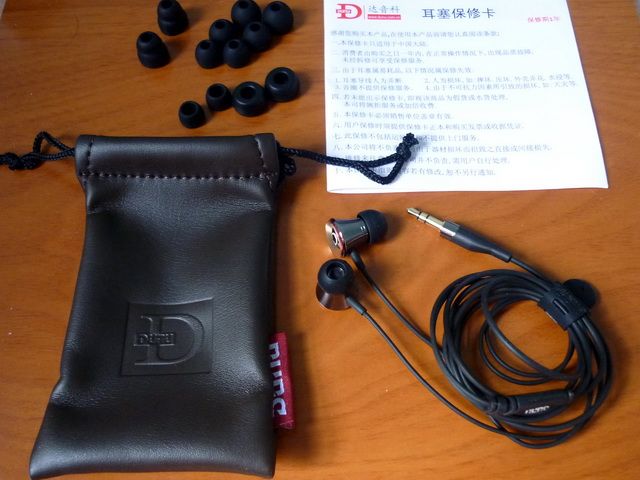 Trident comes with a PU leather pouch, three pairs of wide nozzle single flange eartips (S,M,L), three pairs of narrow nozzle single eartips (S,M,L), and one pair of bi-flanged eartips. Price at US$40, Trident may be the cheapest of current DUNU line-up with the least accessories included, but the overall build quality is still superb. The earpiece housing, like other DUNU, is CNC'ed from high quality titanium alloy. It has a unique cone shaped design but it fits very comfortably in my ears. In fact, it has the easiest fit of all the DUNU. The cable, mini plug and strain relief are all of good quality and design. While I do fancy the black glossy hard case that comes with other DUNU, the PU leather pouch is still very good and does it job well. Just like other DUNU, it comes with DUNU patented cable wrap built into the cable and it is quite handy when used with the soft pouch.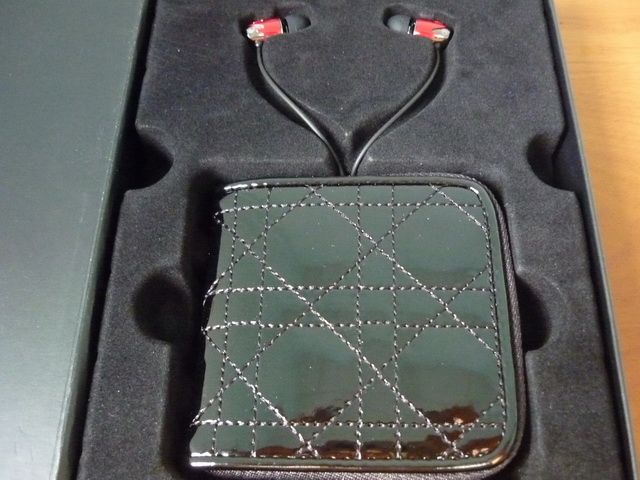 Hephaes, as the DUNU flagship at US$97, comes with whole array of accessories – six pairs of wide nozzle eartips, three pairs narrow nozzle eartips, one pair of bi-flanges, PU leather pouch, black glossy hard case, built-in cable wrap and an ear guide. The ear guide is a little interesting as it allows the use to configure the exit point of the cable which makes it more useful on different situations (i.e. cable going through the back). Like all other DUNU, build quality is again, top notch. The housing is CNC'ed from titanium alloy with an extra flame-like outer shell. The cable is similar to that of Ares and Crius, which is very good in quality.
As I have said before on my Ares and Crius review – DUNU's build quality is some of the best in business, and Trident and Hephaes are some of the best example of DUNU's capability in manufacturing. The fact that Trident and Hephaes each has a unique design of its own (instead of the Monster look-alike Ares and Crius) is just extra icing on the cake.
Sound Quality
Both IEM have been given at least 50 hours of burn-in before the review. No significant change was detected. With the previous experience of balanced armature based Ares and Crius, I kind of expecting a similar sound even though I know Trident and Hephaes are both dynamic based. While they are certainly not identical when it comes to signature, the same feeling of warmness and richness seems to be the main tone of all the DUNU's IEM, close to a house sound in a small way perhaps.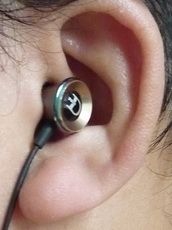 The overall sound signature of Trident is warm, sweet, laidback, smooth, easy going and musical. It is the kind of sound that draws the listener to the music instead to the IEM itself. Bass is hard hitting with a big body. It reaches down to sub-bass level easier but can get just a little overwhelming when it comes to bass heavy music as it lacks a very fine control and top speed. But overall the quality is still very good and should put smile for those who like a good dose of bass in the mix. Mid is warm and a little lush, but not particularly forward. It reserves some space between the singer and the listener, but pulls just a too far little away and loses some of the intimacy and texture in the vocal. While it is not as good as rendering vocal as Ares or Crius, the overall presentation is more relaxing and suitable for casual listening. Treble is well extended but smooth. Sparkle is small and micro detail, while not absent totally, is a step behind everything else. Soundstage is only about average. The laidback nature of the whole presentation gives a feeling of warm and intimacy without sounding too boxed in, making it a great choice for fatigue free, non crucial listening where music is to be enjoyed, not analyzed.
The overall sound signature of Hephaes is warm and sweet as well, but more forward and energetic. Bass, like Trident, reaches down to the sub-bass level as well, but in smaller quantity and showing a much better balance and control. Mid is warm, more forward than Trident but not particularly full or sweet. It exchanges the fluidity of Trident and for better detail retrieval and texture, though also creates an annoying peak around 6kHz that makes the vocal sounds just a little grainy and edgy. The treble, like Trident, is smooth, well extended and in hiding. It can really use more sparkle and forwardness for micro detail. Soundstage is a little better than Trident, but overall still remains mostly average. Though it has better width, it just lacks air to breathe the sense of space into the music. All in all, Hephaes is technically a step up from Ares and Crius, and most certainly from Trident – but with a price. It is noticeably more edgy and restless, forgoing the easy going nature of the rest of the DUNU line-up and feels more like overreaching at times. But with a little damping in the 6kHz region in the EQ and treble boost for above 12kHz, Hephaes shines.
Verdict
With the $40 price tag, Trident isn't the technically best sounding IEM in its price bucket. But seldom will you come across an IEM in the sub$50 price range that can combine good build quality and good sound inside one good package that looks like it could have been priced twice as much if it is a big brand name. For that, Trident receives a
[4.85 / 5] Sonic Diamond Award
from me. Unlike the Trident, Hephaes is fighting a very tough battle with its $97 price tag. The $80~$100 price range has the stiffest competition of any price bucket in the current IEM market. Hephaes, while still a relatively good deal on its own, just doesn't seems to have enough to distinguish itself from the rest of the crowd. With big $90+ hitters like Shure SE215, and Spider realvoice just waiting at the corner, there is a long way for Hephaes to travel before it can gain good traction on its own.
For numeric rating, check out
The List
.