First, I'll like to thanks EarsQuake for the samples and Udeupa for helping in the arrangement. The EarsQuake brand comes from a Taiwanese company that has been OEM'ing headphones for other companies. The new brand will be their initiative to create a budget orientated line tailored to the mass and younger generation, which in terms, may not really be the audiophile's sound quality products some of you have accustomed to or are looking for.
FISH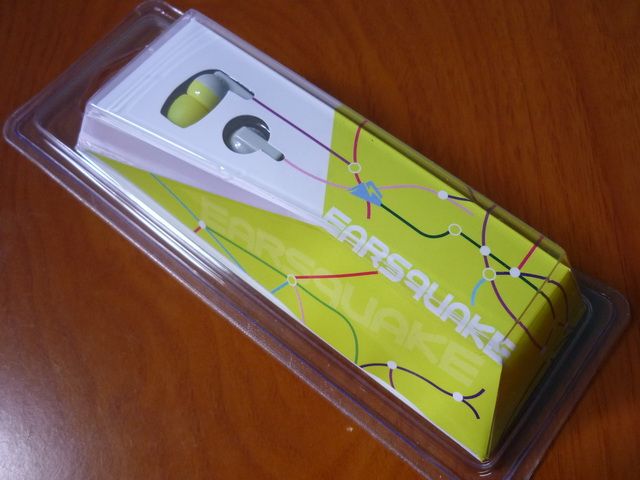 CRO
SHA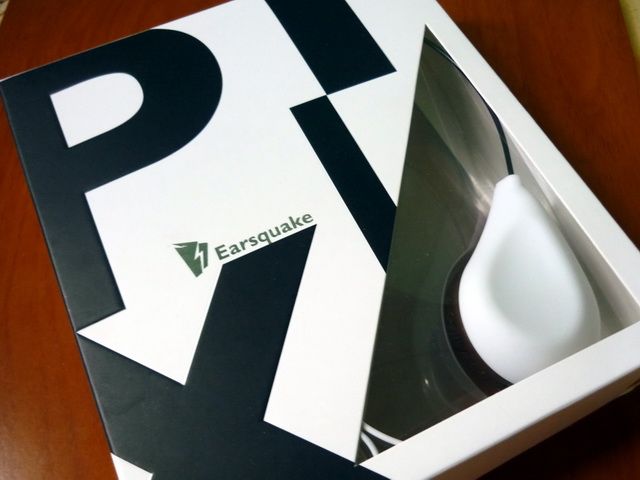 PIXI
SPEC
FISH / CRO / SHA
Frequency Response: 20Hz ~ 20kHz
Impedance: 16ohm
Cable Length: 1.3m
Plug: 3.5mm
MSRP: $16 / $8 / $16
PIXI
Transducer: 30mm Dynamic
Frequency Response: 20Hz ~ 20kHz
Impedance: 16ohm
Max. Power: 2000mW
Cable Length: 1.3m
Weight (w/o cable): 52g
Plug: 3.5mm
MSRP: $22
Packaging, Accessories, Build Quality
Packaging is as simple as it can get for all the models and really nothing to speak of - more or less like those of the low end Audio Technic or Elecom's IEM packaging. Accessories wise, FISH only comes with two pairs of mid-sized single flange, while CRO and SHA both have the standard three pair of different sized single flange (S, M, L). PIXI, as a light headband, has a carrying soft pouch of fairly decent quality. Build Quality is surprisingly decent for all the models considering how cheap the asking prices are, but nothing spectacular compared to most sub$30 IEM. They have however quite a few color combination on each models, no doubt to fulfill the need for their targeted market. PIXI, as a light headband, is a modification of the Audio Technica ATH-ON3's design, using a tear drop shaped housing instead of a rounded housing. It also has a kind of rubberized matte surface finishing, and a volume control that is integrated into the Y-splitter (which is a good idea). Isolation is slightly below average for all the IEM models, which is roughly on par for most IEM that use shallow fitted single flange. Microphonics is also quite average, though they can all be wore over-the-ears to lower the noise. The headband on PIXI has a smaller than typical radius, so I bend the headband a little bit in order to give my big head a better fit. Surprisingly the single wire headband is actually tougher than I thought.
Sound Quality
For standard practice, all headphones received 50 hours of burn-in before the review.
FISH has a bass-driven sound that is all too often found on colorful, flashy IEM brands that sell more on style than on sound. Bass is overly boomy and texture-less, mid is decent but overshadowed by the bass, treble is smooth, lacks sparkle and micro detail. Overall, it is no-good for music. However, FISH is actually intended to be used on portable gaming devices such as PSP and NDS. I tried watching movies on my NDS and PSP with the FISH, and it does perform fairly well. The boomy bass compensates the general lack of bass on these gaming platforms and the smooth top compensates for the plasticy /steely sound. Soundstage is just decent enough to give an enjoyable experience on a movie or game, which are the only few things this IEM is good for. For music however, try others.
CRO is the lower end of the two music orientated IEM in EarsQuake line-up. Overall sound signature is balanced with a slight V-shaped frequency response, but unrefined. Bass is a little boomy, but neither as much nor as uncontrolled as FISH. Mid is a tad dry but still well placed. Treble has good sparkle and well detailed, but can be steely and sibilant, which is the biggest weakness of CRO by far. Soundstage is slight better than average, but unremarkable as it doesn't show depth quite as well as it shows width. There are quite some resemblances between CRO and CX300 presentation, except CX300 is actually better in most account.
SHA is the higher end of the two music orientated IEM in EarsQuake line-up and actually does sound a lot better than both FISH and CRO. Overall sound is also balanced, but more mid forward. Bass is much tighter than the other two, but still show good impact body and even a little bit of low end rumbling. There is still some hollow boominess left in the bass, but you probably won't notice it till you crank the volume way up. Mid is a tad forward and has a decent sense of fullness, but lacks texture to make it really good. Treble has good sparkle and detail, smoother than the other two though still a little unrefined and does not quite have the top end extension. Still the presentation gives a good sense of airiness and space. Soundstage is decent at showing depth, but not quite as good on width, though the feeling of space is better than CRO.
PIXI, as mentioned, is a direct competitor to the ON3. While the ON3 seems to have a crazy price in the U.S., the actual headband headphone itself was quite cheap in Japan when it first launched in Japan, with a mere US$8 MSRP (current exchange rate put it around US$12). I still remember buying mine a few weeks after its release for less than US$20 in Singapore. PIXI doesn't just share the $20+ price category with the ON3- it also shares more or less the same level sound quality as well. The overall sound is warm and generally smooth. While not easy all the time, If you can get a good fit, bass is actually quite good with punch, body, depth and extension. Mid is well placed, not too forward but forward enough to give a good hind of texture, which is fairly good for vocal but can be a little harsh on the top of female voice. Treble is decently extended but lacks refinement, sparkle and crispiness in general. Proper fit is important to get the balance of all three frequency ranges or else the treble can become overly dominant and the sound turns to shrill and grainy. Soundstage is fairly poor on the PIXI with presentation appears to be mostly 2D, which is perhaps on the biggest weakness on what otherwise fairly decent sound quality on its price.
Verdict
EarsQuake is targeting to the common folks outside of Head-fi, whom don't generally spend a lot of money on their headphone. Nothing wrong with that, especially since all of their products are sensibility priced. In fact, SHA and PIXI are still worth a recommendation if you are shopping for the youngster in the household who has yet to develop a taste for good headphone yet you still wish for something decent in sound quality. The decent build / sound quality couples with the low price make them more attractive than the common "candy" variety IEM that cost more but offer less.
This above rating is for EarsQuake FISH only and may change without notice. Please refer to the list for a complete listing.
This above rating is for EarsQuake CRO only and may change without notice. Please refer to the list for a complete listing.
This above rating is for EarsQuake SHA only and may change without notice. Please refer to the list for a complete listing.