[Prelude]
Just a few weeks ago, I have no knowledge what-so-ever regarding
Fischer Audio
. I would be crazy to even consider recommending any of their IEM models to you. After all, there are literally hundreds of small companies dumping ships-load of zero quality knock-off and generic Chinese made headphones into the market. It is often a very difficult job to sort through these 'offering' and find the handful of brands that actually do pay attention to detail and take the time to fine tuning the sound of their products. I am happy to report to you that Fischer Audio is just one of these companies that do things right.
Before the review begin, I want to take the chance to thank Fisher Audio for sending me the IEM for review and especially Alex (company rep.) for the communication and his boss for finding me. If you guys are reading this: Please do consider selling your products internationally.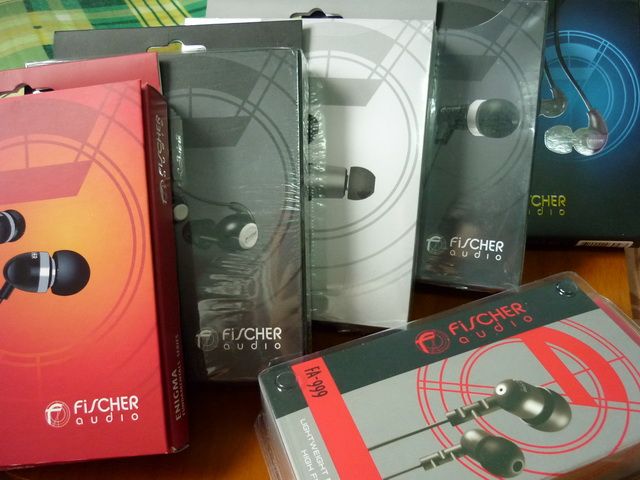 [Spec]
There will be 6 models of IEM being reviewed here: The
FA-999
is the latest entry of FA's "Premium" series, targeting budget orientated consumers who are interested in the bang-of-the-bucks deal. The
Omega
is one of FA's "Signature" series. It is a step up of "Premium" series and targeting people who are seeking a better sound with a limited budget. The Paradigm v.2, Enigma, Silver Bullet and Eterna are all in the "Fundamentals" series , which is more audiophile orientated.
FA-999
Frequency range: 20-22000 Hz
Sensitivity: 101 dB
Impedance: 16 Om
Input power: 60 mW
Cable Length: 1.1 M
Includes: Single flange eartips (S, M, L) and manual.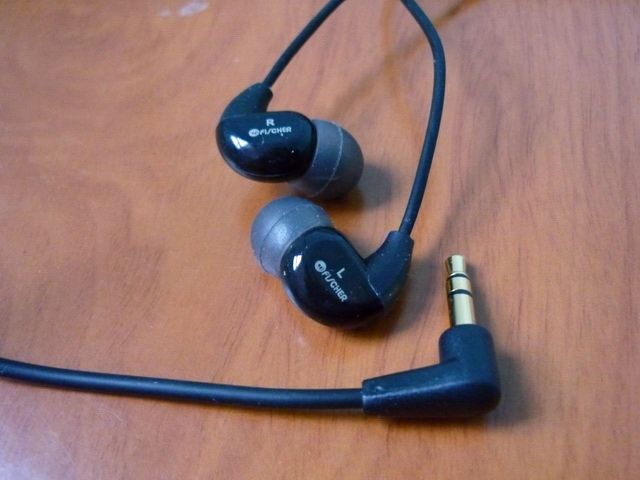 Omega
Frequency range: 12-22000 Hz
Sensitivity: 105 dB
Impedance: 32 Om
Input power: 60 mW
Cable Length: 1.25 M with Oxygen-Free Copper cable
Includes: Single flange eartips (S, M, L) and manual.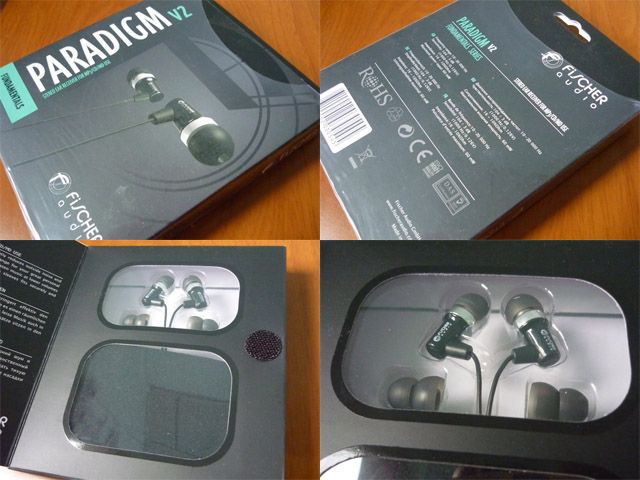 Paradigm v.2
Frequency range: 10-20000 Hz
Sensitivity: 104 dB
Impedance: 16 Om
Input power: 60 mW
Cable Length: 1.25 M
Includes: Single flange eartips (S, M, L), soft pouch and manual.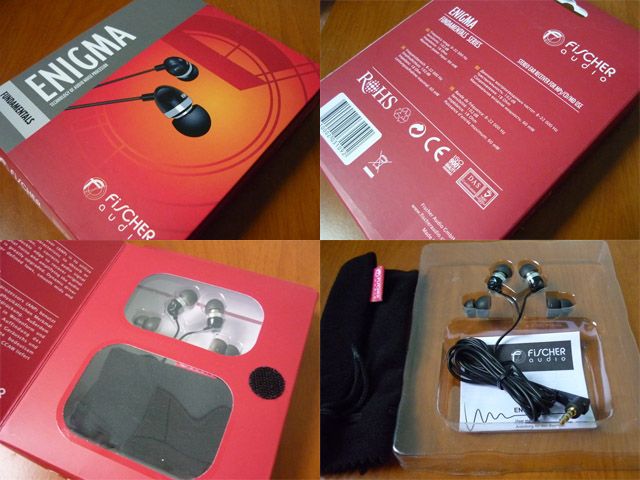 Enigma
Frequency range: 8-22000 Hz
Sensitivity: 102 dB
Impedance: 18 Om
Input power: 60 mW
Cable Length: 1.25 M
Includes: Single flange eartips (S, M, L), soft pouch and manual.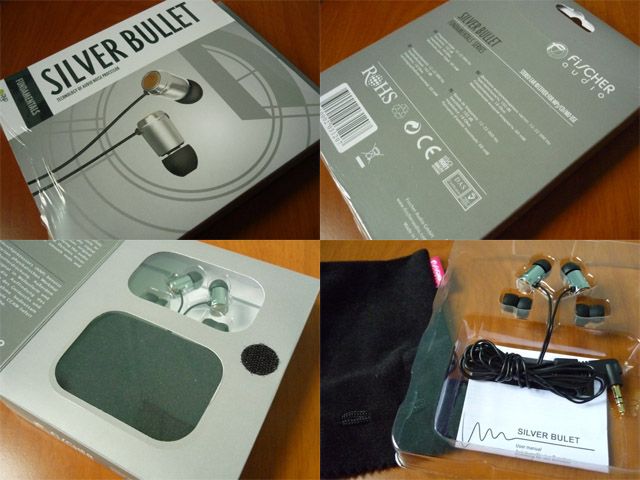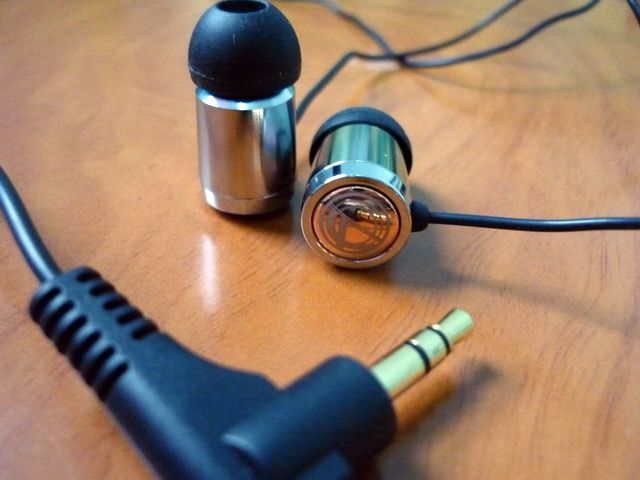 Silver Bullet
Frequency range: 12-22000 Hz
Sensitivity: 102 dB
Impedance: 18 Om
Input power: 60 mW
Cable Length: 1.25 M
Includes: Single flange eartips (S, M, L), soft pouch and manual.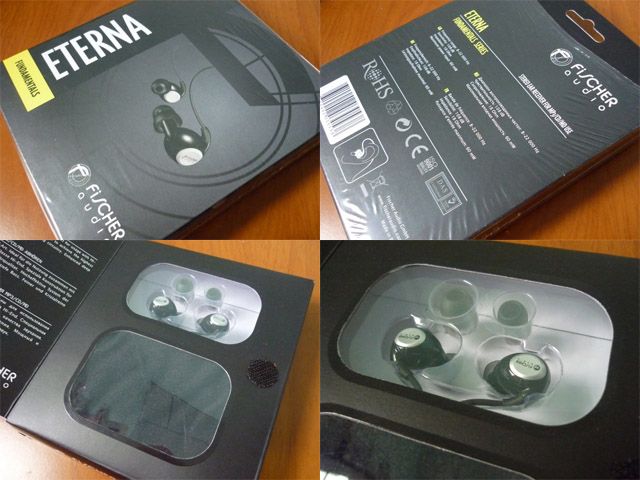 Eterna
Frequency range: 8-22000 Hz
Sensitivity: 110 dB
Impedance: 18 Om
Input power: 350 mW
Cable Length: 1.25 M with Oxygen-Free Copper cable
Includes: Single flange eartips (S, L), Bi-flanges eartips, Silicone ear guides, soft pouch and manual
*All come with 3.5mm L-shaped, gold plated mini plug.
[Packaging and Build Quality]
Besides FA-999, which has a blister pack over the paper box, all the models are well packed in a hard paper box with transparent window access so you can get to see what you are going to buy. As you can tell from the pictures, the packaging are neither top notch nor shabby. It is what I'll describe as better-than-average.
For most of the models, you will get a decent soft pouch, though I do hope FA will include a hard case for the better models. I won't even mind paying a little bit extra since it really 'completes' the whole package. This is especially true to Eterna since its ear guides are rather big and a hard case can really be helpful. Being the lower end models FA-999 and Omega don't have any pouch, but Omega does have a Velcro strip on the cable to help managing cable when unused. While most of the models have very well built mini plug, the cable are less impressive. Beside Omega and Eterna (which have thicker yet flexible cable), the rest of the models use what seems to be the same type of black cable mostly found on Sony or Panasonic earbuds back in the 90's. While the cable isn't much to look at, they are still adequate for the job.
One thing that doesn't come with most of the models (except FA-999) is the shirt clip. However, since microphonics is generally pretty low on the plain looking black cable FA used, it really isn't a big problem at all. Out of all the models, Silver Bullet is the only one with full metal housing. The housing is gorgeous to look at and has some weight to it (feel like steel btw), but the included eartips are really too soft to get a good seal. Weird enough, I only found the eartips on the Silver Bullet package to be too soft. Those on other models are actually pretty good. Their isolation are all very decent. Basically they are Eterna > Enigma > Paradigm v.2 = Omega = Silver Bullet (w/ generic single flange) > FA-999. To give you a rough idea, the isolation on FA-999 is about -20dB, which is about average on my scale and enough for daily use.
Granted none of them is built like tank, I find the overall build quality is very solid for their asking price - except for Eterna, which has a better build quality than the rest of the group and comes with ear guides, as you can see on the pictures above.
[Sound Quality]
As always, I put in roughly 40~50 hours of burn-in (each) before the audition. I do not find any major change on most of them except FA-999, which shows a noticeable better bass control after the process.
FA-999 is one for the basshead. It sounds warm, smooth and very full with a pretty good bass response going down to the 20Hz. Treble rolls off early at 16kHz and the the air killing fullness makes it veil. Bass can be a bit boomy on bass heavy music. Overall, FA-999 is a decent deal for its asking price of $21.
Omega sounds fairly balanced without any major flaw. Good treble and airiness though lacks very fine detail, Vocal is neither too close nor too far, bass is very solid and goes down deep with good slam and speed. Soundstage is better than average. Overall, Omega is definitely the best sub$30 IEM I have ever heard. The SE530 like design and the good fit also add more points to the listening experience. For an asking price of $22, it represents a big jump in SQ over FA-999.
Paradigm v.2 is the vocalist of the group. Slightly warm with very decent treble and bass response (which also goes down to 20Hz but much less in quantity compared to Omega), the strength of Paradigm v.2 lies in its clear vocal and mid range, yet remains fairly neutral without too much coloration. Soundstage is about average. Overall, the $31 Paradigm v.2 is a solid performer.
Enigma sounds warm and full with a good treble and an excellent bass response. Vocal is slightly more laid back but not to a point of being recessed. Soundstage is very good but the warmness does reduce the airiness a bit. It plays well with all type of music genres but really excels in none. Overall, the $40 Enigma does well worth the price.
Silver Bullet is all about soundstage and airiness. Once you replace the stock eartips with any good quality single flange, you will find a slightly warm sound with good airy and well detailed treble, better than average bass that is a bit low in speed and impact and a recessed yet not totally out of place vocal. The sound signature resembles that of TF10 except Silver Bullet is even more laid back with bigger space. While not everyone will like the very airy and specious presentation, the overall performance is still commendable for a pair of $53 IEM.
Eterna is a pair of very musical sounding IEM - it is not about accuracy of the sonic reproduction, but the 110% dedication to fun and music enjoyment. It has a slightly warm and an upfront presentation. Treble is there but not on the center stage. Midrange is full and vocal is sweet. Bass has a really good body, depth and decent speed though it still misses the deepest of sub-bass compared to that of real bass monster (i.e. Atrio). Airiness and soundstage are almost spot on for a pair of IEM, neither too far or near and yet still retains clear separation and layers. This is by far one of the best dynamic universal I have heard (placing it alongside with IE8 and just slightly ahead of RE0) and to best them all - it only costs $59. I dare to say I even prefer it over almost dull sounding SE530 and almost on par of TF10 (only because TF10 offers better accuracy with less coloration). To add more points to Eterna, it is almost as comfortable as UM2 and has a really good build quality. If I have to pick a weak point from Eterna, it is the lack of hard case since it is rather bulky with the ear guide in place. Highly recommended with a Sonic Diamond™ Award.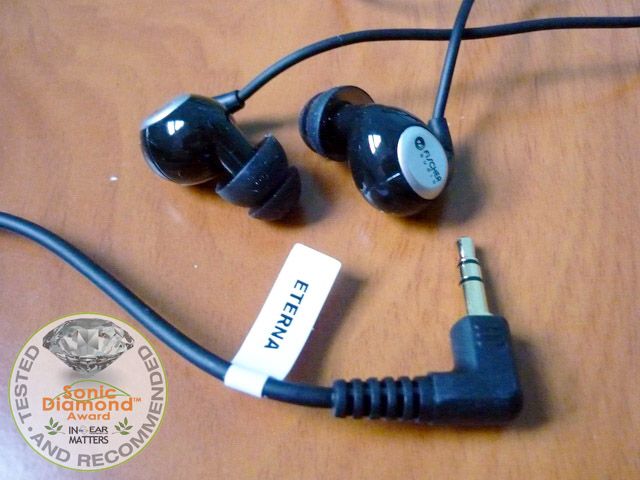 [Conclusion]
It is kind of strange to just discover Fischer Audio even though they are in business for quite a few years now (not to mention they really have a good line-up of products). In our first email exchange, I remember Alex @ Fischer Audio introduced the companies' products as 'not quite good as Ultimate Ears but definitely better than Philips.' Well, I am quite happy to prove him wrong. They are in fact every bit as good as many of their larger competitors. At the end, the only remaining question is of course "where to find one?" Hopefully this review will give Fischer Audio a bit more incentive to venture out to the international market. For now, those who are in Russia and Scandinavia should really start looking around for stores that carries these lovely babies.
A quick sum-up can be found
here
.